Guideline for disbursement of Tk 5,000cr stimulus package unveiled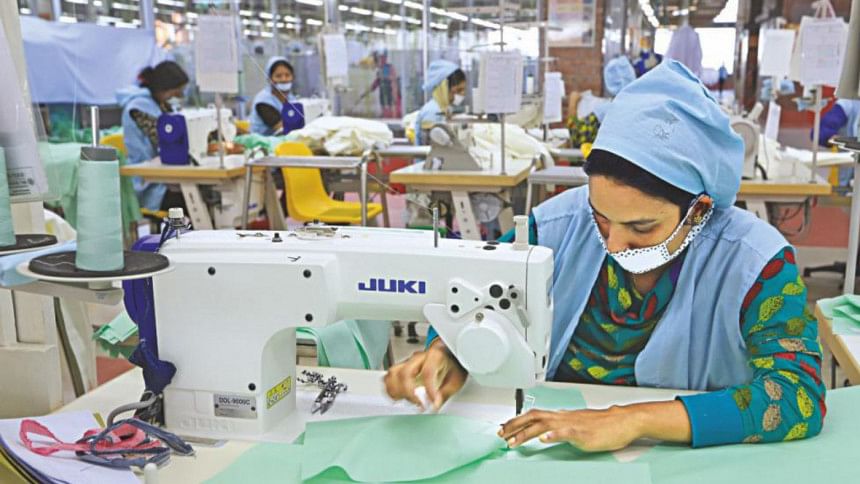 The finance ministry has unveiled the guideline for disbursement of the Tk 5,000 crore stimulus package for the export-oriented sectors to tide them over the economic fallout of the global coronavirus pandemic.
Businesses can avail funds from the package at 2% interest to pay their workers' salaries for up to three months. The salaries must be paid to either a bank or mobile financial service account.
Management of the export-oriented companies or factories would have to provide salary sheets and workers' list and their mobile banking accounts to banks so that salaries for April can be directly disbursed. The banks, afterwards, will forward the same documents to Bangladesh Bank for reimbursement.
The borrowers will get a six-month grace period, meaning that they will start paying back the borrowed money in instalments to the government from the seventh month of receiving the money.