Gas crisis won't create fertiliser shortage: agriculture minister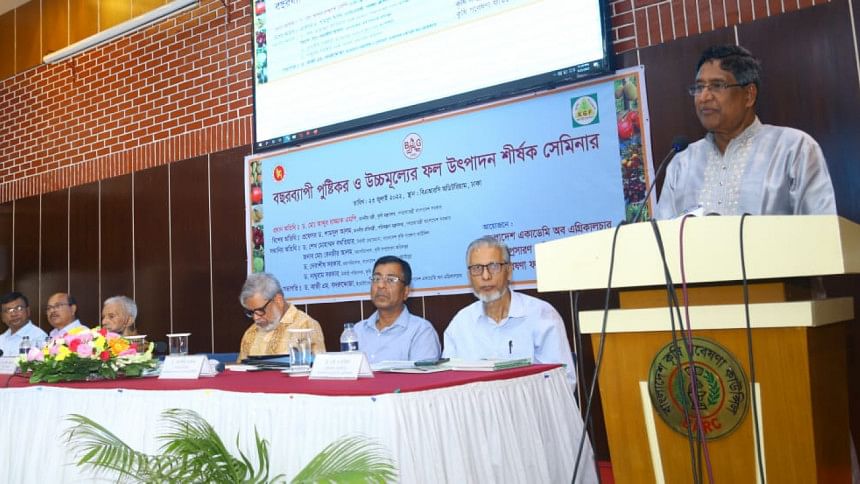 There will be no fertiliser crisis in Bangladesh, even if the country faces shortage of gas, the key raw material for producing fertiliser, said Agriculture Minister Muhammad Abdur Razzaque.
"I have talked to Prime Minister Sheikh Hasina about the fertiliser issue."
If the government does not get enough gas for fertiliser production, imported fertiliser will be supplied to the farmers, the minister said.
Razzaque was addressing a seminar at the Bangladesh Agricultural Research Council auditorium organised by the Bangladesh Academy of Agriculture (Baag) today.
Although the price of fertilisers is high in the international market, the prime minister has given clear instructions so that there is no shortage of fertilisers in the country, he said.
Natural gas is used as a raw material to produce ammonia, a source of nitrogen essential for plants.
Then, ammonia is processed and combined with other nutrients, which are necessary for plants such as phosphorous and potassium, to produce different types of fertiliser.
Razzaque also said the Russia-Ukraine war has caused an adverse impact on the global economy.
"So, food security is very crucial right now. There is a food crisis all over the world. In this case, Bangladesh is in a better position than other countries," he added.