Bus owners announce Jatri as Dhaka's e-ticketing partner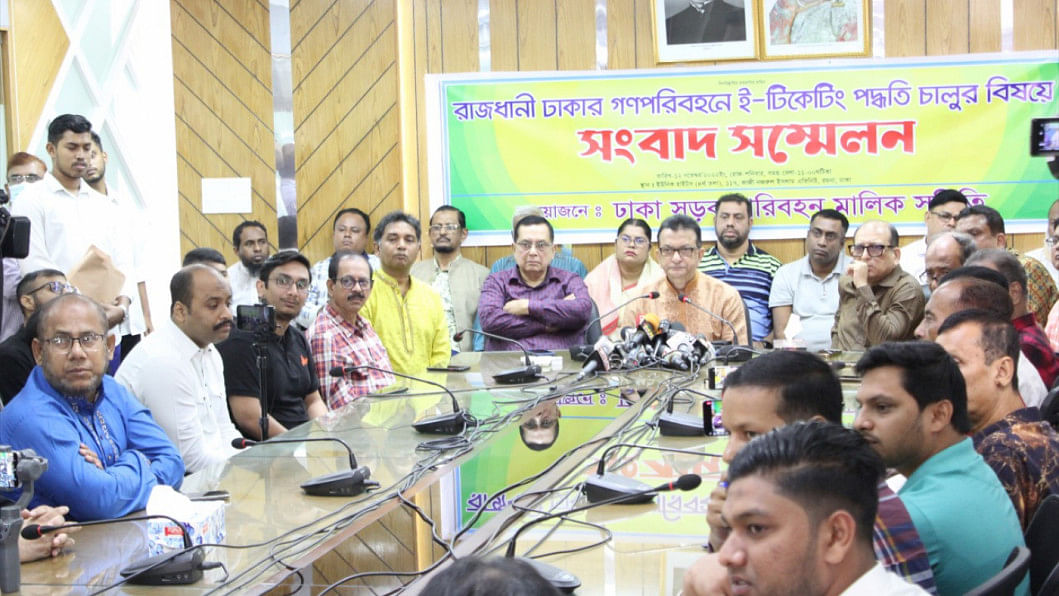 The Dhaka Road Transport Owners' Association has recently announced Jatri Services Ltd as its partner to roll out e-ticketing services for all 5,650 buses operational in Dhaka city.
Khandkar Enayet Ullah, general secretary of the association, has recently shared the information through a press briefing.
He also shared the roadmap to launch the project, the association said in a statement today.
Thirty bus companies operating in Mirpur zone will start using e-ticketing from November 13 this year, according to the statement.
By the end of January 2023, all buses being operated by 60 transportation companies inside Dhaka City will come under the umbrella of the e-ticketing system, Enayet Ullah said in the event.
Gradually, e-ticketing will be introduced through 37 bus companies in the suburbs of Dhaka by February 28 in 2023, he said.
Jatri will only be the technical system provider for e-ticketing and all other operational and fare related works will be carried out by the bus owners and the relevant authorities, according to the statement.