BGMEA seeks IMF's cooperation to reach $100 billion export target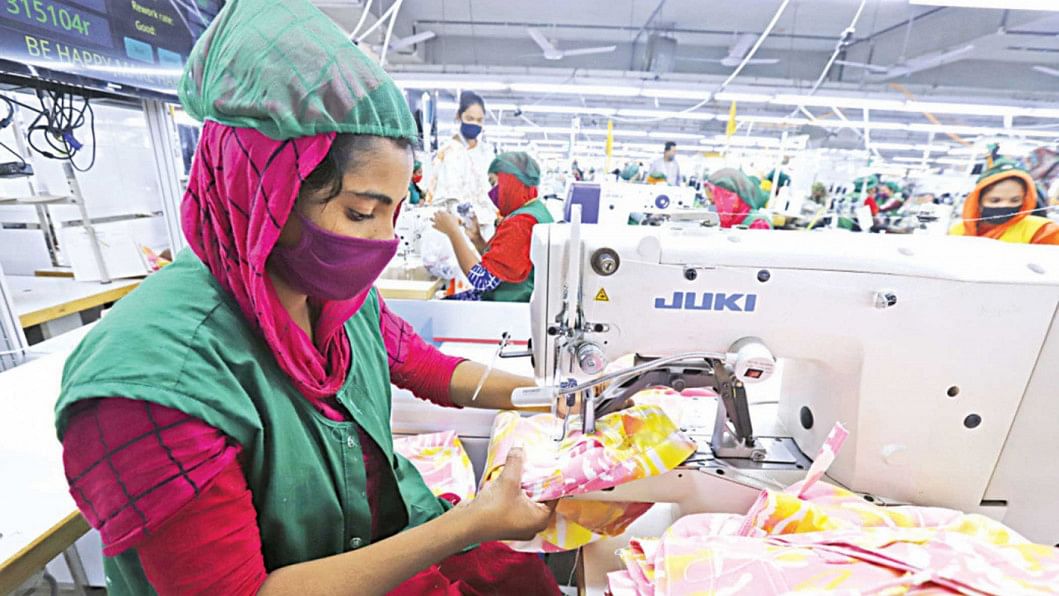 The Bangladesh Garment Manufacturers and Exporters Association (BGMEA) today sought cooperation from the International Monetary Fund (IMF) to achieve the $100 billion garment export target by 2030.
Faruque Hassan, BGMEA president, made the call in a meeting with a visiting IMF delegation held at the Gulshan office of the BGMEA in Dhaka.
Rahul Anand, division chief in the IMF's Asia and Pacific Department, led the IMF delegation, the BGMEA said in a statement.
They discussed the current situation of the garment industry, its opportunities and strategies to meet future challenges and sustain growth.
The possible impacts of changes in tariff and market access after Bangladesh's graduation from the least developed country category were also discussed in the meeting.
Hassan said BGMEA has set its sustainable strategic vision-2030 with an aim to pursue the growth of the garment industry in a manner that is sustainable and positively impacts the economy, the environment and the lives of people.
He said the industry has set a target of exporting apparels worth $100 billion by 2030 while creating employment for 6 million people by ensuring 100 per cent gender equality, inclusiveness and a decent workplace.