BGMEA moves to utilise Jamdani for wider global presence
It gives special training to 160 students, weavers, Jamdani makers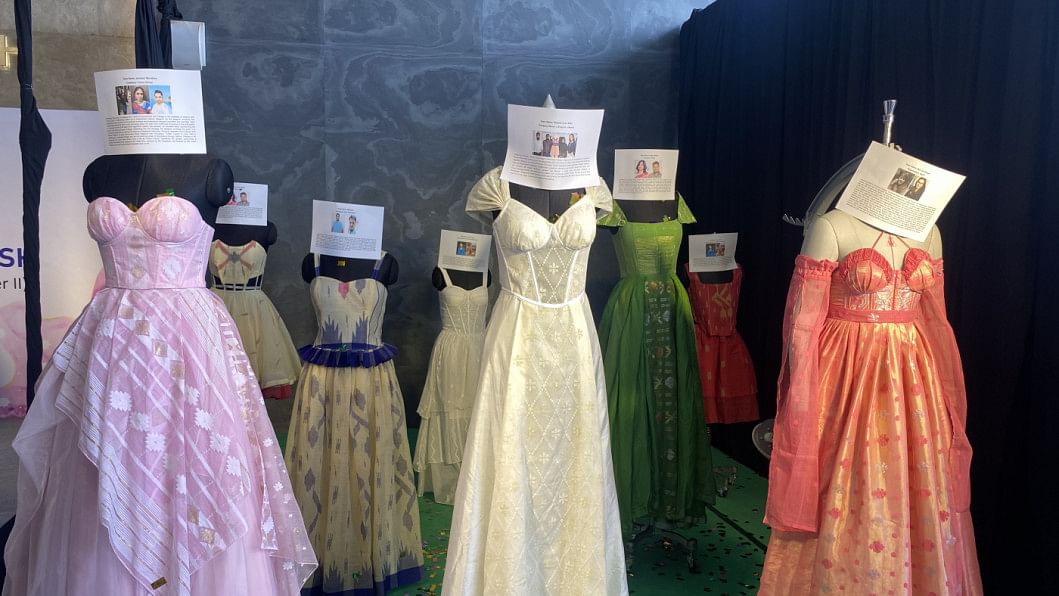 The Bangladesh Garment Manufacturers and Exporters Association (BGMEA) has started developing local high-end heritage fashion items to get better prices from global retailers.
The garment makers platform took the initiative as part of its plan to export $100 billion garment items and grab 12 per cent of the global apparel market by 2030.
To materialise the plan, the BGMEA in collaboration with the commerce ministry and the World Trade Organisation has trained 160 students, weavers and Jamdani makers.
These 160 trained hands will be able to develop new designs with local motifs on the fabrics for making garment items, said Faruque Hassan, president of BGMEA.
"We expect the local garment manufacturers will start producing high-end garment items from Jamdani fabrics as the prices of those goods are very high."
He spoke at a certificate-giving ceremony among the trainees at the BGMEA Complex in Dhaka today.