BB's surprise visit to money changers cuts dollar price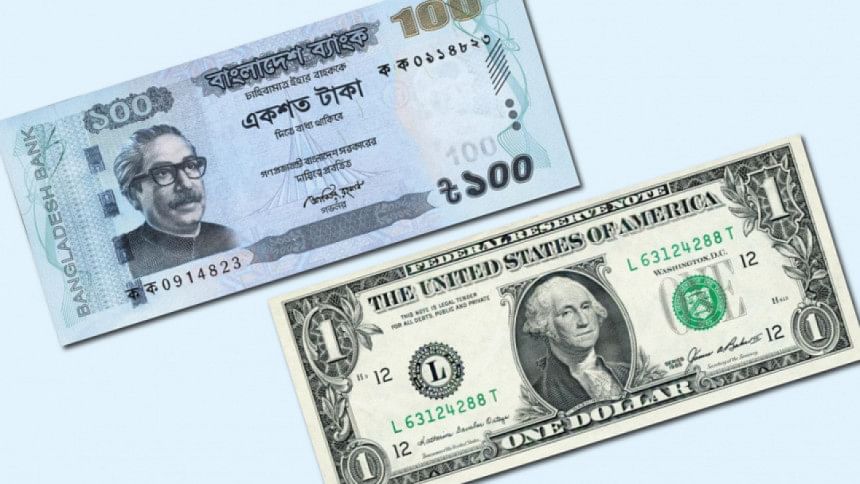 Ten inspection teams of Bangladesh Bank today went for surprise visits to different money changers' shops in Dhaka city to investigate whether they are hoarding US dollar to intentionally hike the rate of the greenback against the taka.
Md Serajul Islam, spokesperson of BB, confirmed the issue to The Daily Star, saying the banking regulator had inspected the money changers to know whether they followed the central bank's rules and regulations.
Money changers have to take licence from the central bank to operate their business.
The US dollar hit a record of Tk 112 in the kerb market yesterday in contrast to Tk 107 a day before.
The exchange rate of the taka, however, today decreased to Tk 107 in the kerb market, a platform where the commoners sell and buy foreign currencies.
A Bangladesh Bank official, on the condition of anonymity, says that a vested quarter might have hoarded the dollar expecting a price hike in the days to come.
Some money changers might have been involved in the hoarding of the dollars, prompting the BB to go for sudden inspections, he said.
The hoarding of the American currency might have created a substantial hike in the exchange rate of the US dollar against the taka.
The central bank is now scrutinising the financial information found from the money changers, the official said.
If any money changer is found involved in ill practices, the banking watchdog may cancel its licence, he said.