'BB governor worse performer than 70 countries' central bank chiefs'
New York-based Global Finance magazine finds, reviews performance of central bank chiefs of 102 countries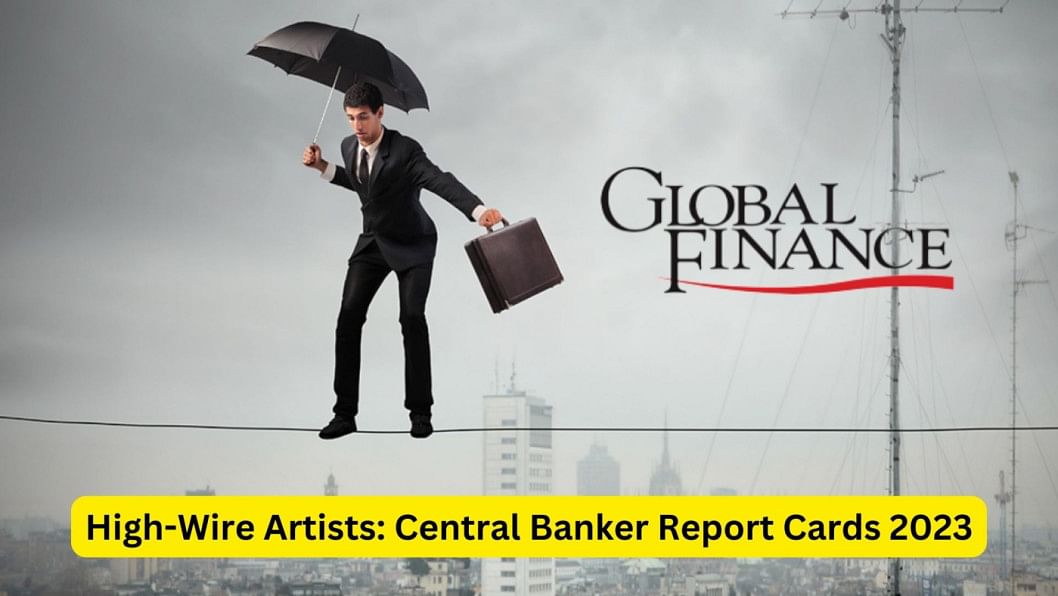 New York-based magazine Global Finance has recently reviewed the performance of the central bank governors of 102 countries and it marked Bangladesh Bank Governor Abdur Rouf Talukder as a D grade performer.
In Asia Pacific, Rouf's performance was even worse than the governors of neighbouring Nepal, Pakistan and landlocked Kyrgyzstan.
The Nepalese, Kyrgyz and Pakistani central bank chiefs received B-, B- and C- grades.
Even, Michael Atingi-Ego, the top boss of the central bank of Uganda, ranked C+.
The governors of central banks of only three countries got the D grade: Bangladesh, south American country Suriname and African nation Zimbabwe.
It is worth mentioning here that the gross domestic product (GDP) and forex reserve of the other two countries with D grade central bank chiefs are nowhere near what Bangladesh has.
Suriname has higher forex reserve than Zimbabwe, but it is still below $2 billion whereas Bangladesh has a forex reserve of over $21.45 billion.
The African country has higher GDP than Suriname of nearly $30 billion, but it is still below 10 percent of Bangladesh's GDP of $453 billion.
The editors of Global Finance, with input from financial industry sources, grade the world's leading central bankers on a scale of A to F, with A being the highest grade and F the lowest, based on objective and subjective metrics.
They made the judgments based on the performance of central bank governors who have held office for at least one year in a period from July 1 of 2022 to June 30 of this year.
The magazine took into account the proprietary formula factors in monetary policy, supervision of the financial system, asset purchase and bond sale programmes, forecasting and guidance, transparency, political independence and success in meeting the national mandate.
The Global Finance did not grade central bank chiefs of 23 countries as they were too early to be graded.
Argentina, Venezuela and Laos received F grade, the lowest status, and the magazine did not grade the performance of the central bank chiefs of Belarus, Russia and Ukraine.
Bangladesh Bank governor actually performed worse than 70 countries, which were graded.
The governor of central banks of India, Switzerland and Vietnam got the top ranking of A+ for their performance in meeting the targets.
About Bangladesh, the Global Finance said with many other central banks in the Asia-Pacific region, the mandate for Bangladesh Bank was reasonably met during the first half of the review period.
However, by mid-2022, the taka was devalued by 9.5 percent; importers struggled with an onshore shortage of dollars; energy and food costs ballooned due to the Ukraine conflict; and inflation ran rampant.
Having burned through central bank foreign exchange reserves, a call went out for International Monetary Fund support, the magazine said.
"But the structural weakness of the Bangladeshi economy and the government's 60 percent control of the central bank produce a vulnerability to externalities such as the inflation shock of 2022."