Bangladesh's biggest problem ahead is political crisis: MM Akash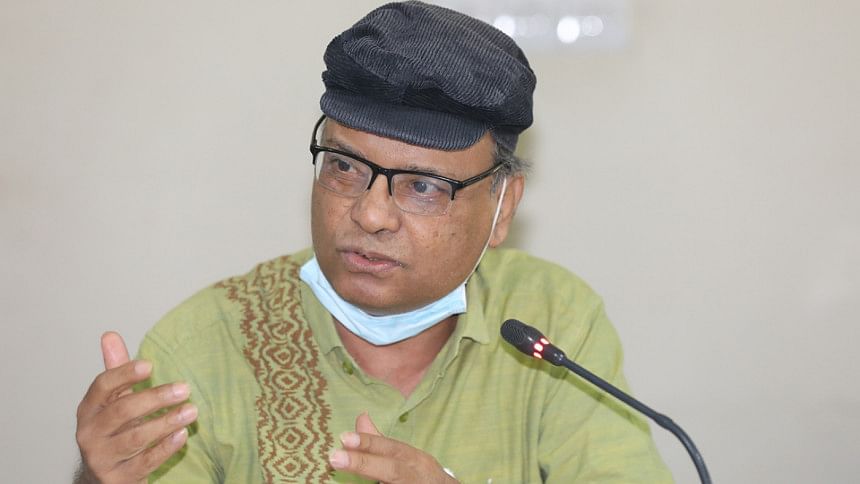 Bangladesh's economic situation may worsen thanks to internal reasons mainly political crisis that will appear in the days to come rather than the external factors, said MM Akash, economics professor of Dhaka University.
"If we can bring in remittances properly again, exports will grow properly and there will be no food crisis. We may not fall into a crisis from this point if the war does not get worse further. But the crisis awaits us is a political crisis."
The two political parties are all set to face each other and they will take a 'do or die' approach in the next national election, which may create a crisis, he said.
He spoke at a discussion on "Bangladesh economy: the way forward" organised by The Daily Star at its office in Dhaka.
It is hard to say what will happen, as both Awami League and BNP know the possible consequences if they cannot come to power after the next election, Akash said.
External crisis does not matter so much, but it will become a big problem again if the internal crisis deepens, he said.
Debapriya Bhattacharya, distinguished fellow of the Centre for Policy Dialogue; Salehuddin Ahmed, former governor of the Bangladesh Bank; Miran Ali, vice president of Bangladesh Garment Manufacturers and Exporters Association; Sayema Haque Bidisha, economics professor of Dhaka University; and Ahsan H Mansur, executive director of the Policy Research Institute, also spoke.
The Daily Star Editor and Publisher Mahfuz Anam moderated the event.