'Bangladesh to get ADB's $2 billion loan this fiscal'
ADB Country Director Edimon Ginting says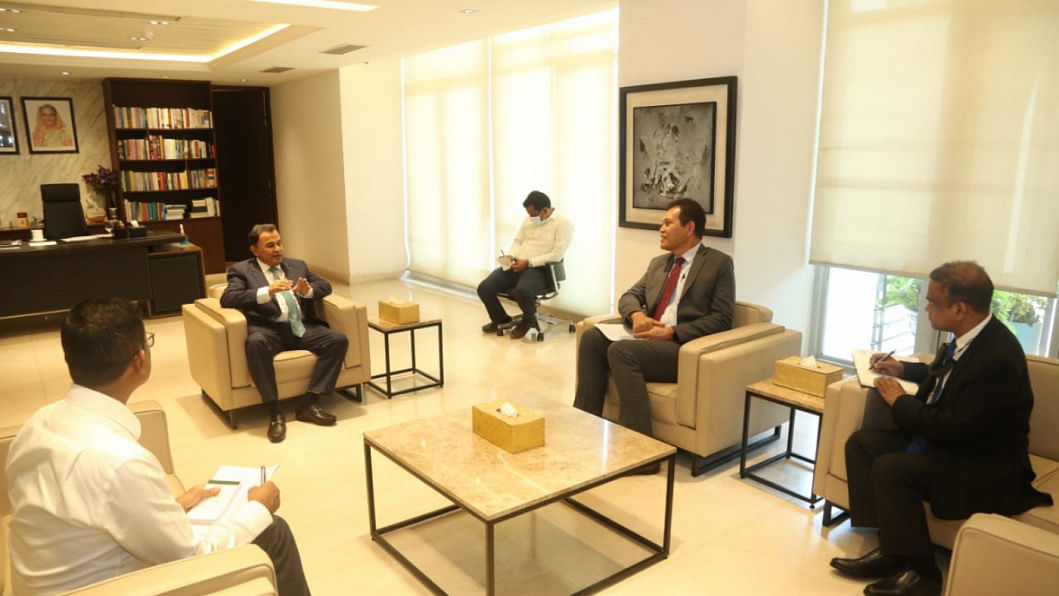 The Asian Development Bank (ADB) is working to hand over $2 billion in loan assistance to Bangladesh by the current fiscal year, ADB Country Director Edimon Ginting said today.
He shared the info in a meeting with Finance Minister AHM Mustafa Kamal at the latter's secretariat office in Dhaka.
The ADB will continue to support Bangladesh's rural and urban development and encourage investment in climate resilient development, the Manila-based lender said in a press release.
The ADB has been cooperating with Bangladesh from beginning of the Covid-19 pandemic to ensure social and economic security of the country, the finance minister said.
Kamal has requested the ADB to extend more development support to help Bangladesh handle the challenges it will face after its economic graduation to a developing nation.
The Asian Development Bank is one of the main development partners of Bangladesh and it had so far extended $27.55 billion in loan assistance to the south Asian nation.