'Bangladesh Bank should go for flexible rates for exchange, interest'
Former Bangladesh Bank governor Atiur Rahman says at the First MAM Kazemi Memorial Lecture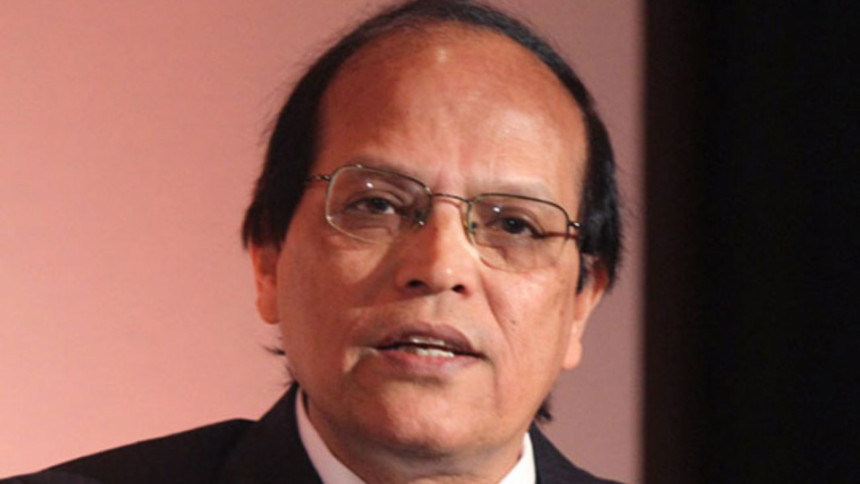 Former Bangladesh Bank Governor Atiur Rahman today recommended the central bank make both exchange rate and interest rate flexible.
He came up with the remark while delivering speech at the "First MAM Kazemi Memorial Lecture on Monetary Policy" held in Bangladesh Institute of Bank Management.
"As we navigate the ongoing global environment, we must remember that guidance from MAM Kazemi to increase foreign exchange flexibility to address the balance of payments pressure," he said.
"I commend the current governor for emphasizing that flexibility, which should make it easier for the incoming governor to move in that direction."
For modern monetary policy for a country like Bangladesh that is undergoing rapid structural changes, both foreign exchange and interest rate flexibility are necessary ingredients for all market development, Rahman said.  
Muhammad Allah Malik Kazemi who served the central bank as deputy governor played a pivotal role in making the exchange rate flexible in Bangladesh.
Kazemi also led the central bank to liberalize the country's foreign exchange regime. He passed away on June 26, 2020 at the age 72.
Rahman also said, "We still, certainly, have inflationary pressure in many developing countries including Bangladesh. The Ukraine-Russia war has made the situation even more complicated as prices are going up."
"Given these challenges, we need to talk about a more realistic monetary policy that address more than the single target of inflation."
BB Governor Fazle Kabir took part in the event as the chief guest when BIBM Director General Md Akhtaruzzaman, BB Deputy Governor Abu Farah Md Nasser and former Mutual Trust Bank Managing Director Anis A Khan also spoke.