Apple authorised reseller G&G launches experience store 'Gadget Studio'
The store is located at bti Landmark in Gulshan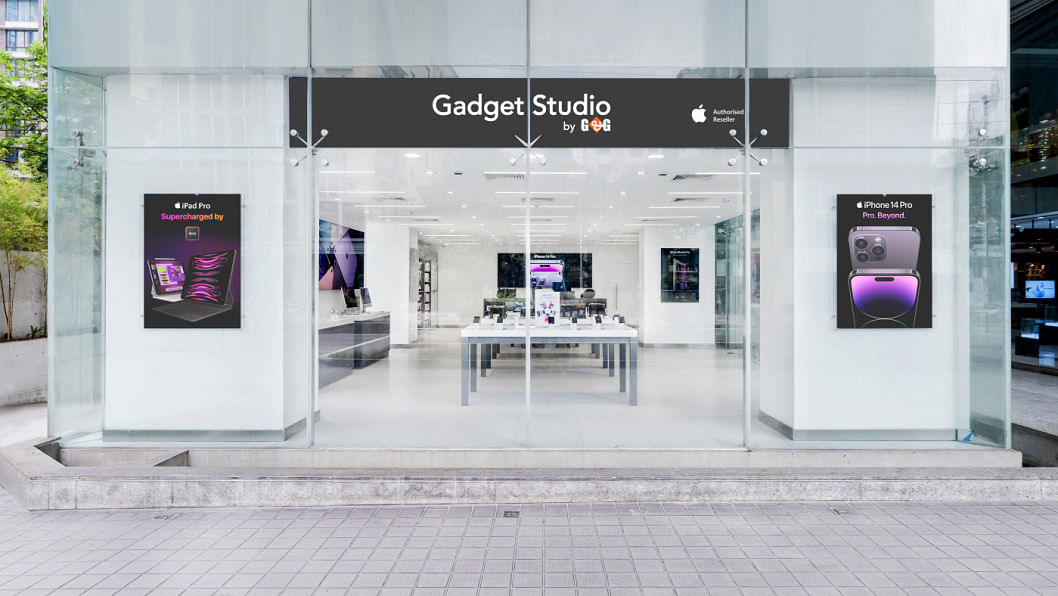 Apple's authorised reseller Gadget & Gear (G&G) in partnership with Standard Chartered Bangladesh today announced the opening of its first-ever Apple experience store, Gadget Studio by G&G.
The company said it marks a significant milestone in Bangladesh as the store offer a comprehensive range of Apple products with a redefined shopping experience for Apple enthusiasts.
The experience store will provide the customers with an access to the latest products, personalised service and a state-of-the-art shopping environment, according to a statement of G&G.
"Apple enthusiasts can explore and purchase the latest iPhone models, iPad, MacBook, Apple Watch, AirPods, iMac, and authorised accessories. The store boasts a premium interior with minimal and sophisticated elegance," the statement read.
The store is located at bti Landmark on 16 Gulshan Avenue in Dhaka.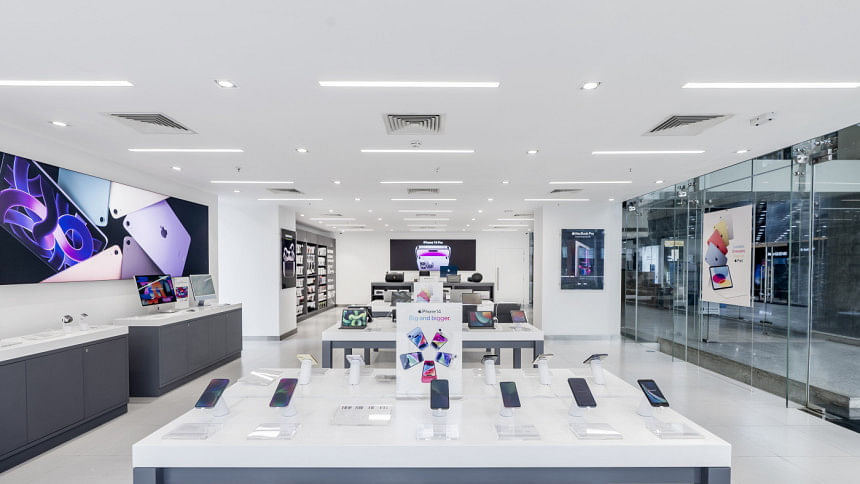 As a special launching offer, the customers can enjoy an exclusive discount of 10 per cent or get 18 months' equated monthly instalment facility at zero interest on some conditions.
Md Jashim Uddin, president of the Federation of Bangladesh Chambers of Commerce and Industry; Mostofa Azad Chowdhury Babu, senior vice president; Nure Alam Shimu, partner and CEO at Gadget & Gear; Jahangir Alam Sacchu, a partner, and Mohammad Ahsan Kabir Chowdhury, another partner of Gadget & Gear, were present at the opening of the store.