StanChart breaks record with Tk 1,655 crore profits
No bank in Bangladesh has ever made so much profit in a year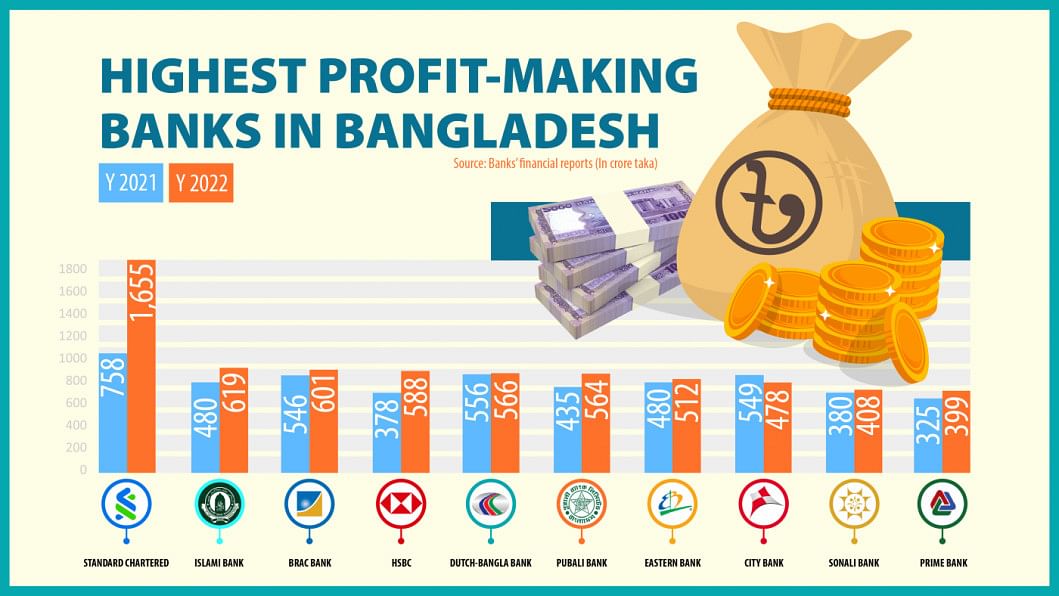 Standard Chartered continued being the top performing bank in Bangladesh and this time it broke all the records, as its local chapter became the first bank to make an annual profit of over Tk 1,650 crore in the history of the country.
The Bangladesh chapter of the British multinational bank logged Tk 1,655 crore in profits whereas Islami Bank Bangladesh became the second highest profit maker with Tk 619 crore.
In a statement, Md Abdul Kader Joaddar, chief financial officer of Standard Chartered Bangladesh, said, "Our strong performance is a result of prudent risk management, as lower loan provisioning was the single biggest contributor (50 per cent) of the incremental profit." 
"Efficient liquidity and forex management also help to deliver strong operating results."
One of the largest foreign investors in Bangladesh, Standard Chartered Bangladesh has the highest shareholders' equity of Tk 8,741 crore and has the highest capital adequacy ratio of 33 per cent, reflecting the bank's strong commitment towards Bangladesh, Joaddar added.
Here, Brac Bank stood third with Tk 601 crore in profits. HSBC, Dutch-Bangla Bank and Pubali Bank followed suit with Tk 588 crore, Tk 566 crore and Tk 564 crore respectively.
Eastern Bank, City Bank, Sonali Bank and Prime Bank also made it to the list of top ten profit-booking banks in 2022.
Last year, a significant amount of the banks' profits came from income from foreign exchange dealings whereas earnings from commission, investment and net interest played major roles.
Islami Bank used to be the second highest profit maker after Standard Chartered, but in 2021 it lost the position to Dutch-Bangla as it had to keep a higher provisioning for its huge non-performing loans.