Sonali, Janata banks get new chairmen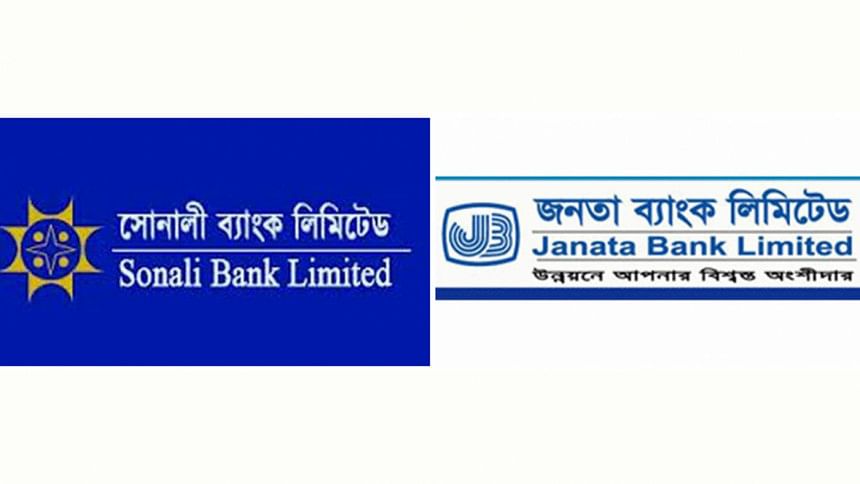 Two state-owned banks -- Sonali Bank and Janata Bank -- today got new chairmen, according to a letter issued by the finance ministry.
Ziaul Hasan Siddiqui, former deputy governor of Bangladesh Bank, and Jamaluddin Ahmed, director of Bangladesh Bank and general secretary of Bangladesh Economic Association, have been appointed as the chairman of Sonali Bank and Janata Bank respectively, according to the letter.
They have been appointed as chairman of the respective banks for the next three years, the letter added.