MDs of Sonali Bank, Rupali Bank swapped
MD of Agrani Bank reappointed for next 3yrs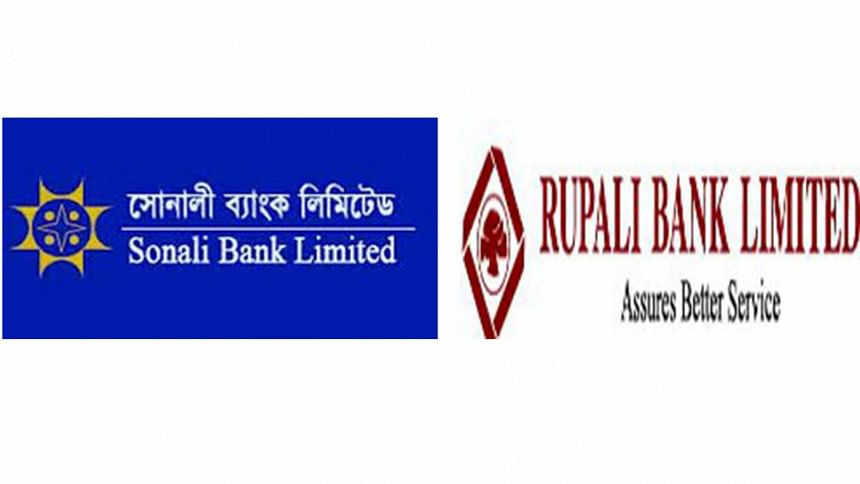 The managing directors of Sonali Bank and Rupali Bank today swapped seats for the next three years, in what can be viewed as a baffling round of musical chairs.
MdObayedUllahAlMasud, who was previously the managing director of Sonali Bank, the largest bank in the country, will take helm at Rupali Bank.
MdAtaur Rahman Prodhan, who was last MD of Rupali Bank, will move the other direction.
Mohammad Shams-Ul Islam, who was the MD of Agrani Bank, will continue in the same post for the next three years.