Advance tax on import: Importers not receiving delivery
They are delaying thinking that NBR would withdraw 5% advance tax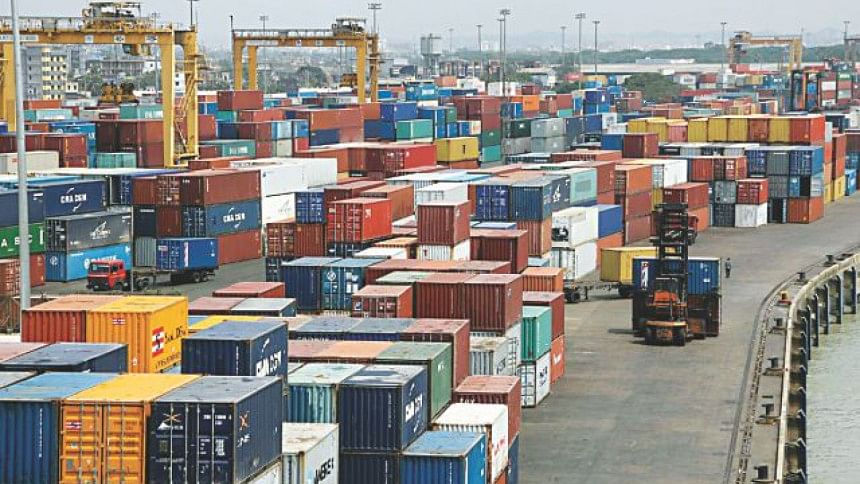 Many importers are not receiving delivery of their goods after five per cent of advance tax (AT) was imposed on almost all kinds of imported goods including raw materials and machinery under the new VAT law. 
Taking delivery of imported goods and submission of the bills of entry came down to almost half in the last three days till Monday at Chattogram Port, reports our local staff correspondent.
The importers are delaying to take their deliveries in hope that the National Board of Revenue (NBR) would withdraw the five per cent Advance Tax considering the protection of domestic and export-oriented industries.
Several importers said that previously the VAT was applicable only on the commercially imported goods, but the new law imposes this duty on almost all types of goods except first schedule listed goods under the Customs Act-1969 like wheat, rice and meat.
"The prices of the products in the local market will increase and there will be a negative impact on the country's export. It will reduce the country's fresh investment," Mahbubul Alam, president of Chattogram Chamber of Commerce and Industry, told The Daily Star.
"Many importers are under the burden after the implementation of the VAT. We have already written a letter to NBR for reconsidering the AT," he said, adding that it will be reconsidered very soon.
According to Customs sources, more than two thousand consignments of imported goods, on average, were released every day for delivery. However, the figure has reduced to one and a half thousand in the last three days. It has impacted the customs' revenue collection.
Custom House collected Tk 130 crore, Tk 90 crore and Tk 174 crore in last three days till Tuesday.
"Some importers are not interested to get their consignments released after the AT was imposed. Although many goods were lying on the port yard, the importers of raw materials and export-oriented industries are awaiting the NBR consideration," Ziaul Haque, additional commissioner of Customs, told the Daily Star
However, the customs authority has not received any decision from the NBR in this regard till today, he added.