Budget will make the rich even richer: Manna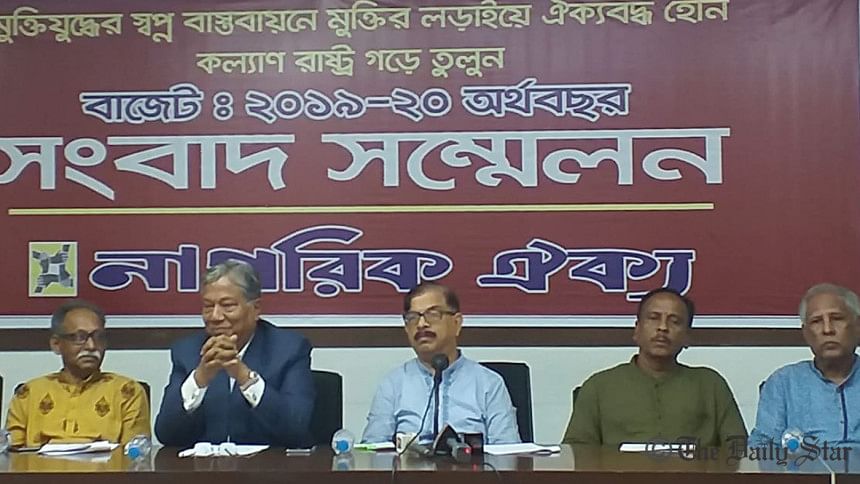 Nagarik Oikya Convener Mahmudur Rahman Manna today said the proposed budget for fiscal year 2019-20 is not pro poor people rather it will make the rich even richer.
The proposed budget is a process of legalising undisclosed money, Manna said while giving his post-budget reaction at a press conference at Jatiya Press Club in Dhaka.
The government increases the size of the budget each year to make a show-off but the allocation in every budget is reduced at the end of the fiscal year.
People have no interest over this budget, he added.
On Thursday, Finance Minister AHM Mustafa Kamal presented Tk 523,190 crore budget for the fiscal year of 2019-20. The new budget is 18.1 per cent of GDP.
Total allocation for operating and other expenditures is Tk 320,469 crore, and allocation for the annual development programme is Tk 202,721 crore.