230 accounts of MFS providers frozen for hundi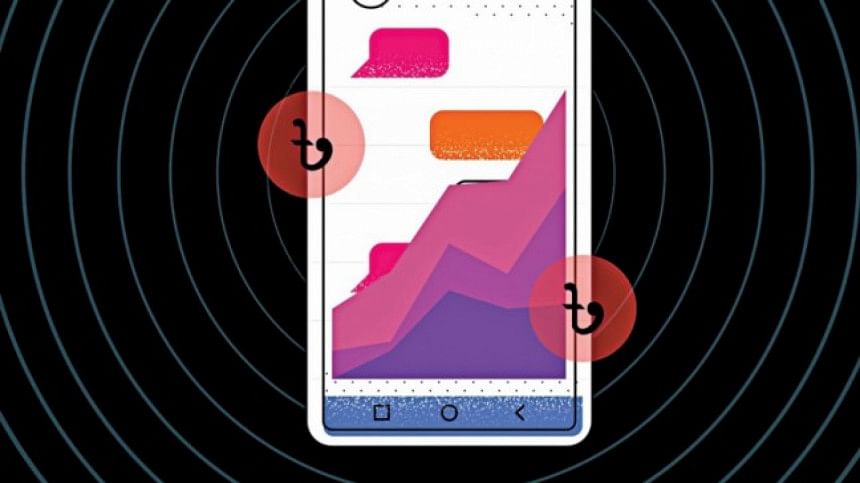 The Bangladesh Financial Intelligence Unit (BFIU) yesterday froze 230 accounts of several mobile financial service providers as the accountholders were allegedly involved in hundi.
Remittance inflow to Bangladesh has recently decreased significantly despite a record number of workers have gone abroad in recent time.
An official BIFU, on condition of anonymity, said that sending money from abroad might have recently increased through hundi cartel, an illegal cross-border financial transaction system.
Under such a situation, remittances through formal channel have decreased.
The BFIU will beef up its monitoring on hundi more in the days ahead such that remittances increase through banking channel.
In addition, legal action will be taken against the persons involved in hundi.
Remittances to Bangladesh declined 7.4 per cent year-on-year to $1.52 billion in October.
October's receipts were also 1 per cent lower than in the preceding month.
Remittance dropped 2.03 per cent year-on-year to $7.19 billion in the first four months of the current fiscal year, data from the Bangladesh Bank showed yesterday.
The poor show in the remittance sector came despite 8.75 lakh migrant workers leaving the country for jobs in the first nine months of 2022. The figure was 6.17 lakh in 2021 and 2.17 lakh in 2020.