1.01 crore SIMs left Dhaka in 5 days before Eid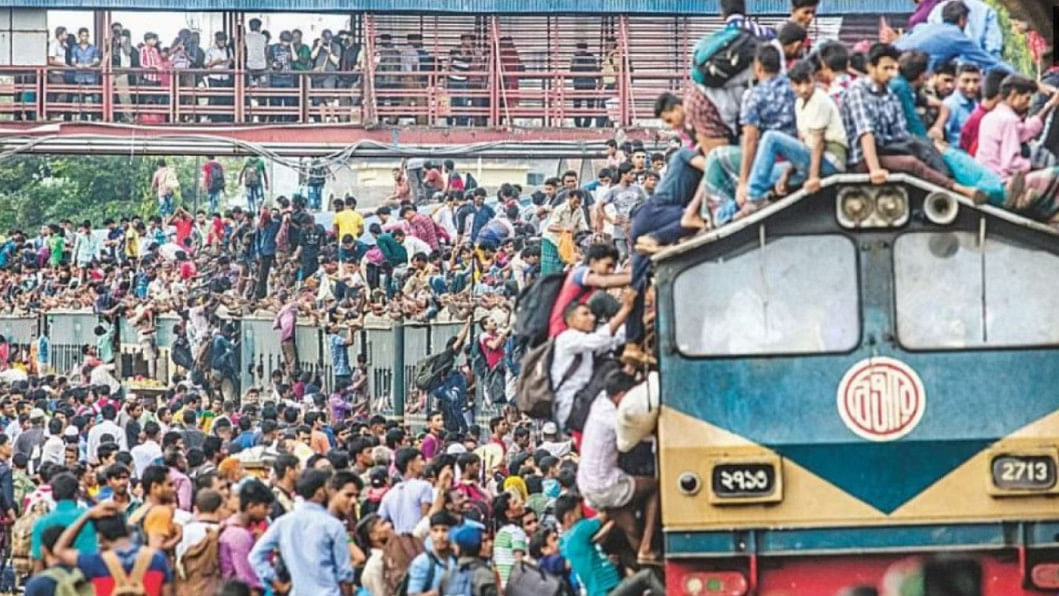 People with a total of 1.01 crore mobile connections left Dhaka in the last five days until April 22, as the holidaymakers travelled to their homes to celebrate Eid-ul-Fitr.
On April 22, people with 16.07 lakh SIMs left the capital.
Telecom Minister Mustafa Jabbar disclosed the information at a post from his verified Facebook account.
People with 32 lakh SIMs—the highest in the last five days—left Dhaka on April 21, the day before Eid day.
However, people with 27.90 lakh SIMs entered Dhaka in the five days from April 18 to April 22.
"These figures are collected from the mobile operators," Jabbar told The Daily Star recently.
However, the figures are not enough to say exactly how many people left or entered Dhaka, as a person can have multiple SIMs, the minister said.
"A person can use as many as 15 mobile connections. But on an average, each people have 1.5 SIMs."
Out of the 18 crore SIM users in circulation, 12 crores are unique mobile users, he said.
On the other hand, there are millions of children, elderly and poor people who have no handsets, according to the industry people.
And many left Dhaka before April 18, when Jabbar started to share the information.