Advance bookings for Eid vacationers going slow
Insiders blame runaway inflation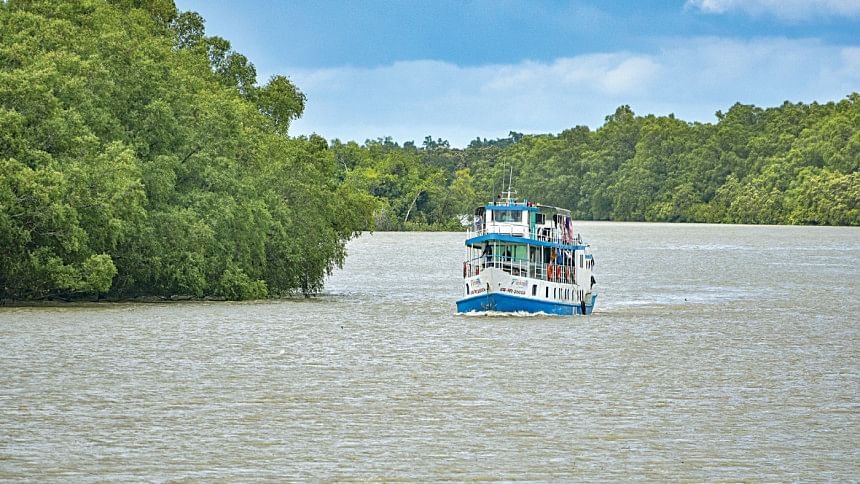 Advance bookings for flights and lodging for the upcoming Eid holiday are going slower compared to last year due to the ongoing inflationary pressure resulting from an economic crisis, according to industry insiders.
"Till now, pre-bookings for accommodation at hotels and resorts on the occasion of Eid-ul-Fitr stands at around 28 to 30 per cent compared to 40 per cent last year," said Md Shohanur Rahman Swapan, director of public relations of the Tour Operators Association of Bangladesh (TOAB).
Swapan then said Cox's Bazar is the most preferred destination for vacation goers followed by Sylhet, the Sundarbans and Chittagong Hill Tracts in that order.
As per an estimate by TOAB, at least 10 lakh people visit various tourist spots across Bangladesh during the Eid holiday. However, hotels and resorts in the country have a collective capacity to accommodate just 2 lakh tourists at a time.
"Even student tour booking, which accounts for around 10-12 per cent of the total travellers, fell to almost zero over the past three months," he added.
Inflation climbed to 9.33 per cent in March, maintaining escalated price levels in the country, according to the Bangladesh Bureau of Statistics.
Still, bookings by upper-middle class and higher-income groups have not changed as inflationary pressure does not really affect the premium segment of customers.
As such, holiday spots will surely fill up by the Eid holiday, Swapan said.
Kamrul Islam, general manager of public relations at US-Bangla Airlines, said around 80 per cent of the seats available for flights centring the Eid holiday are already booked while the remaining 20 per cent will follow-suit by the 25th day of Ramadan.
However, advance sales are slower now as around 90 per cent of the flights were booked by the first two weeks of Ramadan last year.
"The current financial condition people are in has slowed advance sales of tickets for the Eid holiday," Islam added.
Abdul Awal, director of marketing and sales at Royal Tulip, a luxury hotel in Cox's Bazar, said 25 per cent of their available rooms have been booked ahead of the Eid celebrations.
He believes that like previous years, all the rooms will be booked by the 20th day of Ramadan.
Royal Tulip has 493 rooms, including deluxe suites, with rent ranging between Tk 6,500 and Tk 50,000 per night.
"We also provide different offers and discounts to attract tourists. So, there will be full occupancy during the Eid holiday," Awal added.
Similarly, Md Emran Hossain, manager of the Long Beach Hotel in Cox's Bazar, said 40 per cent of their rooms have been booked so far.
Usually, advance bookings are complete by the third week of Ramadan, he added.
Md Saidul Islam Bhuiyan Romel, head of marketing and sales at the Grand Sultan Tea Resort & Golf in Sreemangal upazila of Moulvibazar, said they expect full occupancy during the Eid holiday even though pre-bookings have yet to pick up.
"Basically, bookings start in full swing after the 20th day of Ramadan," he added.
Romel agreed though that overall bookings are slower than previous years for the inflationary pressure as everyone, sans the financially sound, are adopting various austerity measures.
"We have 135 rooms and the average rent is Tk 30,000 per night, so only high-income people stay here," he said.
"We are offering 40 per cent discount on the occasion of Eid Holiday on room rack rate."
Subrata Chakma, manager of the Khasrang Hill Resort in Sajek Valley of Rangamati, said pre-bookings for Eid have already started as there is limited accommodation in the area.
"But the percentage of advance booking is still insignificant," Chakma added.
According to him, all local resorts and cottages will see full occupancy during Eid as people are drawn to Sajek for its natural environment.
He also said tourists who want to visit Sajek do not think about the expenditure as everything is reasonably priced and affordable.