India calls for simpler capital repatriation
High Commissioner Harsh Vardhan Shringla speaks at MCCI's luncheon meeting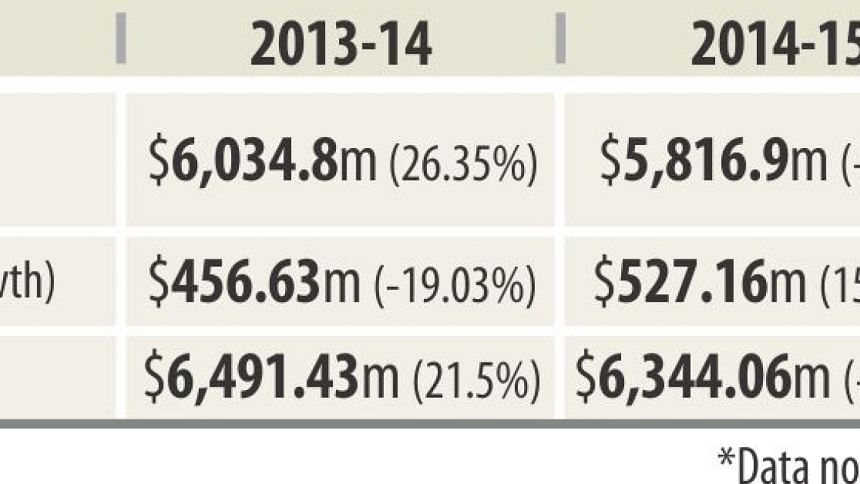 India has urged Bangladesh to simplify repatriation of capital and staff salaries as a step toward bringing in more investment.
Indian High Commissioner in Bangladesh Harsh Vardhan Shringla yesterday urged the Bangladesh government to make the processes of getting visas and no-objection certification from police simpler for Indian nationals.
"When you come to the fact of Indian investment in Bangladesh, you will see that Indian companies have invested over $3 billion. The figure is only going up," he said.
India's foreign direct investment in Bangladesh increased 45 percent to $82.79 million in fiscal 2014-15 from a year earlier, according to data from Bangladesh Bank.
Some notable Indian companies such as Airtel, CEAT Tyre, Marico and Aditya Birla Group have made investments in Bangladesh, Shringla said.
Recently, Hero Motors has entered into a joint venture with Nitol-Niloy Group to set up a manufacturing plant in Jessore for $35 million, he said.
Two major Indian companies -- Adani and Reliance -- showed interest in investing $11 billion in energy and power in the first Bangladesh Investment Summit held in India in January.
Apart from the investment by the private sector, the Indian government has been giving another $3 billion under a line of credit to Bangladesh for different purposes.
Shringla's comments came at a luncheon meeting organised by the Metropolitan Chamber of Commerce and Industry.
At the same time, Bangladeshi investment in India is also increasing. Companies such as Pran and Rahimafrooz Group have invested in India, the envoy said.
Investment is the best way to increase trade and commercial ties between the two countries, he said, adding that both the countries need to improve their infrastructure.
Bangladesh has emerged as the highest contributor to Indian tourism, crossing the Americans.
Last year, India issued visas to 8.5 lakh Bangladeshis, he said, adding that the number is likely to cross the one million mark this year.
About 7,000 businesspeople, including owners of small and medium enterprises, were issued five-year multiple-entry visas, he said. India has issued around 2,000 business visas to Bangladeshis as of May 31 this year.
"Promoting economic integration and fostering linkages and connectivity between our two countries through cross-border trade, transport, telecom, cyber, energy links is a policy priority for us." Indian exports to Bangladesh have been declining for the last two years. In fiscal 2014-15, it dipped 3.6 percent.
Between July last year and March this year, Indian exports declined 4.36 percent year-on-year. 
On the other hand, Bangladesh's exports have been increasing for the last two years. Bangladesh's exports saw an increase of 15.4 percent in fiscal 2014-15 and 30.8 percent in fiscal 2015-16.
Over the long term, bilateral trade has registered a substantial increase.
Since fiscal 2001-02, Bangladesh's exports to India grew ten times and India's exports (and total trade) grew nearly six-fold, according to Shringla.
In his speech, MCCI President Syed Nasim Manzur said imports and exports are impeded by poor physical infrastructure at the land border points, such as narrow roads, lack of sufficient warehouse space, long tailbacks of trucks for clearance and lack of coordination. "The new bilateral investment treaty is being drafted. We sincerely hope the new treaty will remove all the roadblocks to Bangladeshi investments in India, particularly in retail, manufacturing, and service industries."