Govt opens e-learning platform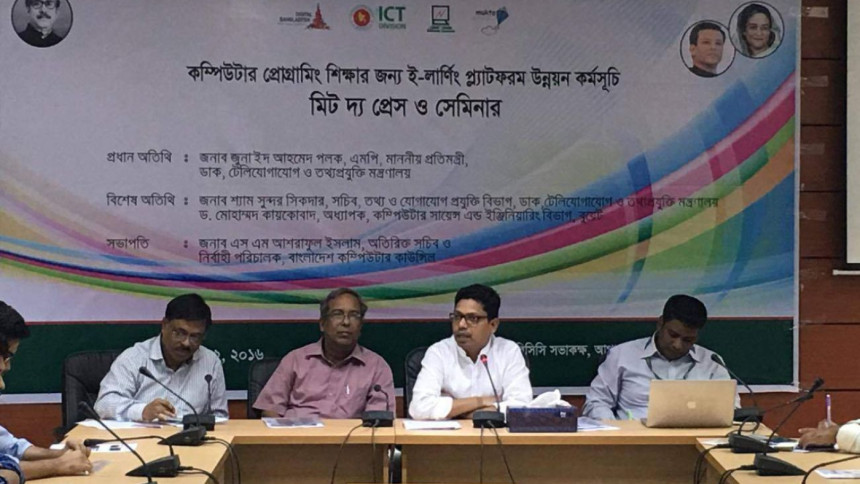 Bangladesh Computer Council yesterday launched an e-learning platform—www.eshikkha.net—that offers lessons on computer programming in Bangla.
The site will get a complete look in six months with the inclusion of lessons in English and lessons on physics, mathematics, chemistry and basic science, State Minister for ICT Zunaid Ahmed Palak said at the launching ceremony at the BCC auditorium in Dhaka.
People living in remote rural areas can now easily learn computer programming through the platform, he said.
The government will start using the platform for educational purposes primarily by this month, Palak said.
All the upazilas are now connected through fibre optic cables and all the unions will be covered soon, which will boost ICT use in the country, he said.
Palak also talked about Bangladesh origin Salman Khan, who developed world famous Khan Academy, an internet-based non-profit educational organisation.
The newly launched platform will be given a complete shape within this year after further consultation with experts, said SM Ashraful Islam, executive director of the council.
ICT Secretary Shyam Sunder Sikder and Prof M Kaykobad of Bangladesh University of Engineering and Technology were also present.