Oil dips as markets shrug off supply jitters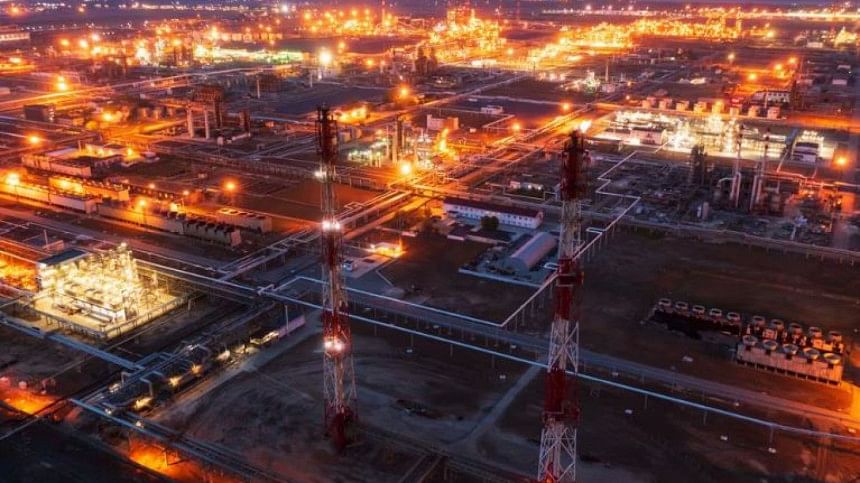 Oil prices reversed course on Wednesday after rising over 1 percent in the previous session, on a firmer dollar and as investors shrugged off jitters arising from supply cuts from Saudi Arabia and Russia.
Brent crude futures were down by 67 cents to $89.37 a barrel at 0822 GMT. US West Texas Intermediate crude (WTI) futures traded at $86.05 a barrel, also down 64 cents.
Against a basket of currencies, the dollar was at 104.75, not far off the six-month high of 104.90 touched overnight. A stronger dollar can weigh on oil demand by making the fuel more expensive for holders of other currencies.
"The reason the market gave back half of the gains and is listless this morning, is because within the language of the joint announcement there is a caveat that these cuts will be reviewed on a monthly basis," said John Evans of oil broker PVM.
"This flexibility add-in allows for wiggle room, but the market smells a taper," he said, citing conditions like anti-inflation battles in the US and other countries, whether crude prices near $100 a barrel, or the effect on Saudi oil revenues.
Reflecting supply concerns in the near term, the front-month Brent futures traded near 9-month highs at $4.13 a barrel above prices in six months.
For US WTI futures, the spread between front-month and the six-month contract widened to as much as $4.88 a barrel on Wednesday, also hovering near nine-month highs.
Saudi Arabia and Russia on Tuesday extended their voluntary oil cuts to the end of the year, the former to the tune of 1 million barrels per day (bpd) and the latter by 300,000 bpd. These are on top of the April cut agreed by several OPEC+ producers running to the end of 2024.
Both countries will review their decisions monthly to consider deepening cuts or raising output depending on market conditions.
But rising oil prices could be restrained if crude demand dips as US refineries enter their September-October maintenance period, said Sugandha Sachdeva of Acme Investment Advisors.
Elsewhere, Iranian crude supply rises could hobble price gains: "Iran is producing close to 3.1 million barrels per day (bpd) and plans to pump around 3.4 million bpd," ING Economics analysts noted.