Walton exports gas stoves to Sri Lanka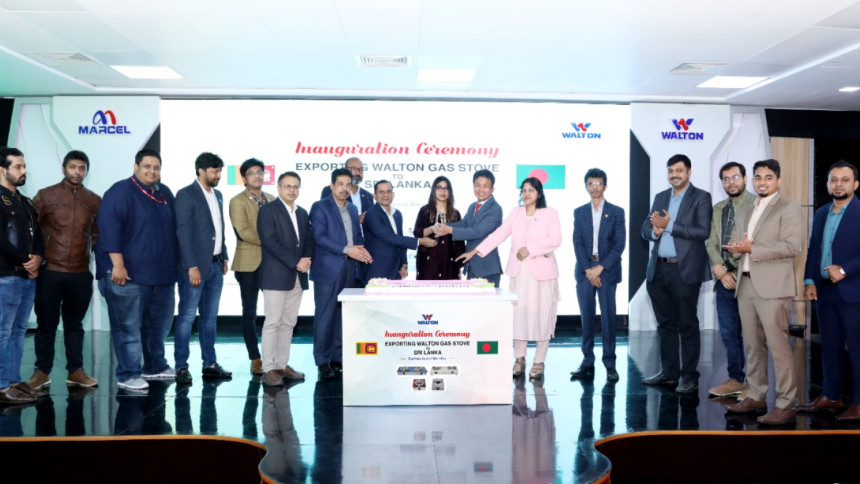 Walton has started exporting its gas stoves to Sri Lanka.
A leading consumer brand of Sri Lanka is importing the gas stoves made in Bangladesh, according to a press release.
Nishat Tasnim Shuchi, director of Walton Hi-Tech Industries, inaugurated the first consignment at Walton's corporate office in Dhaka recently, it said.
She said Sri Lanka is an important business partner for Walton. The development will expand Walton's export market and be a milestone in Walton's journey of becoming the best global brand in line with its "Vision: Go Global 2030, she added.
Nazrul Islam Sarker and Eva Rezwana Nilu, deputy managing directors of Walton Hi-Tech Industries, Mohammad Rayhan, chief executive officer of Walton Plaza Trade, SM Zahid Hasan, senior executive director, Firoj Alam, chief marketing officer, Edward Kim, president of Walton International Business Unit, Mahfuzur Rahman, chief business officer for Kitchen Appliances, and Fazle Rabbi Khadem, brand manager for Kitchen Appliances, were present at the programme.