Stocks keep rising amid buying spree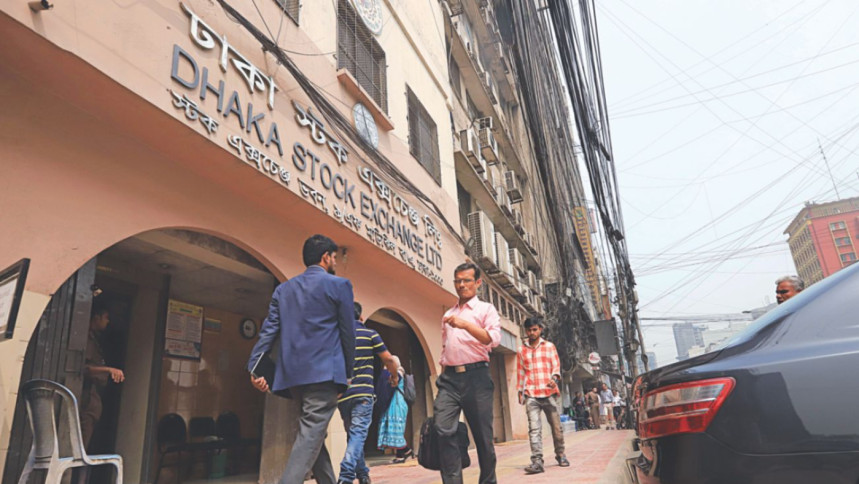 Stocks in Dhaka continued to rise for the fourth consecutive day today amid the buying spree among the general investors.
The DSEX, the benchmark index of the Dhaka Stock Exchange (DSE), surged 40 points, or 0.58 per cent, to 7,064 at the end of the day.
At the DSE, 155 stocks advanced, 177 declined and 48 remained the same.
Reliance Insurance topped the gainers' list that rose 9.95 per cent followed by Bangladesh Shipping Corporation, Acme Laboratories, BF Thai Food, and Tosrifa Industries.
DSE's turnover rose 5 per cent to Tk 1,335 crore.
Stocks of Beximco Ltd traded mostly worth Tk 104 crore followed by Bangladesh Shipping Corporation, British American Tobacco Bangladesh, Acme Laboratories, and Bangladesh Building System.
BD Thai Aluminium eroded mostly that dropped 6.45 per cent followed by National Polymer, Libra Infusion, Queen South Textile and NRB Commercial Bank.
The Chittagong Stock Exchange (CSE) also rose today. The CASPI, the main index of the CSE, rose 145 points, or 0.70 per cent, to 20,721.
Among the traded 307 stocks, 141 rose, 134 fell and 32 remained unchanged.