RMG export to Russia drops sharply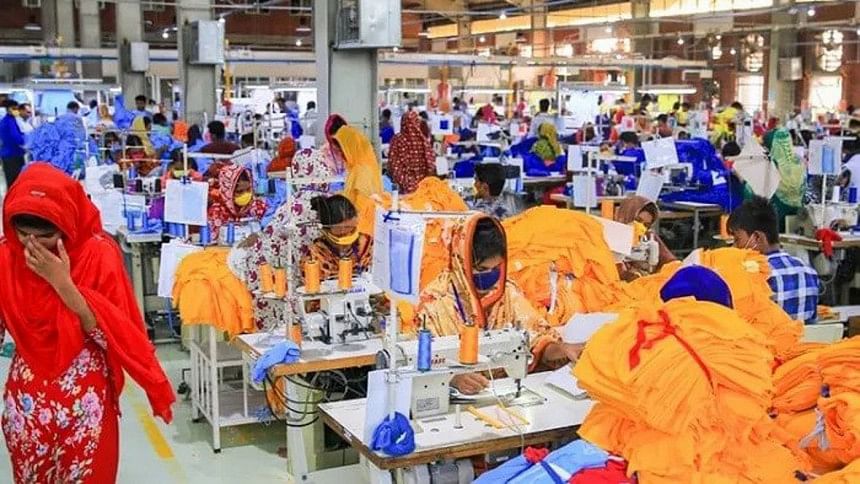 Even a year ago before the start of the Russia-Ukraine war, Rajiv Chowdhury, managing director of Young4ever Textiles, used to ship T-shirts and polo shirts worth $1 million to Russia as the market was opening up for local exporters. 
Now, Chowdhury is not sending garment items to Russia, even when alternative routes become available.
He fears that he will not be paid as one of his Russian buyers had delayed making payments for two and a half months as the war broke out in February 24 last year.
The young man has lost interest for the uncertainties over receiving payments and sending goods through alternative routes as the traditional ones have turned dysfunctional for the war.
"I cannot afford the high risk of sending goods to Russia in this time of war although there is a demand and good prices from my buyers," Chowdhury told The Daily Star over the phone.
"I cannot afford the high risk of sending goods to Russia in this time of war although there is a demand and I get good prices from my buyers," says an exporter
Before the war, his Russian buyers used to place work orders in big volumes and he had shipped goods to Russia over two consecutive seasons. His supplies used to reach almost all Western retailers and brands having stores in Russian markets.
"The Russian market was a growing one for me," he said. Currently, the local garment exporters are facing double-trouble in the shipment of garment to Russian markets, he said.
Primarily, almost all major retailers and brands have left the Russian markets and the Western countries have put a ban on the use of SWIFT (Society for Worldwide Interbank Financial Telecommunication) by Russian banks, he said.
This has made engaging in transactions with Russia very much troublesome, said Chowdhury.
Like him, Shahidul Islam, managing director of Rupa Group, also stopped sending sweaters to Russia as he also faced uncertainties in receiving payments and in shipping goods over alternative routes.
Before the beginning of the war, Islam used to send garment items, mainly sweaters, worth half a million US dollars per month. Now he is not thinking about the Russian markets anymore.
"I am not exporting to Russia anymore," Islam also told The Daily Star over the phone.
Before the war, nearly 600 local garment exporters used to send apparel items to the Russian markets as they were paid better prices.
Russia is an emerging market for Bangladesh as exports to it had been growing rapidly because of high demand for the local clothing items offering competitive prices.
Export receipts from garment shipments to Russia registered a 35.30 per cent year-on-year growth to reach $481.23 million during the July-February period of last fiscal year, according to the Export Promotion Bureau.
The growth in export receipt was showing a positive trend despite the fallouts of the war because payments of previous work orders were being made.
The real detrimental effects of the war started to materialise from the middle of last year for local exporters.
Shipment of garment items to Russia declined sharply by 47.06 per cent year-on-year to reach $180.64 million in the July-December period of the current fiscal year.
Bangladesh shipped apparel items worth $593.66 million to Russia in the last fiscal year of 2021-22, which comprised $373.25 million worth of knitwear items and $220.41 million worth of woven items.
After the beginning of the war, the garment export had not faced any major disruption since shipments were being made via alternative routes such as China and Hong Kong and the suppliers were receiving payments from China in renminbi, the Chinese currency.
The shipment of garments continued through alternative routes for a few months against work orders placed prior to the conflict.
Now, however, Russian importers are ready to place a higher number of orders with Bangladesh to fill up the void created after some large American and European retailers and brands pulled out of their market.
Russian buyers are even ready to make advance payments to Bangladeshi garment exporters as well since the demand for apparel items has increased in their market.
Besides, most liaison offices of major retailers and brands in Russia are making payments from their offices in Hong Kong, China and Turkey.
"Still, many of the local exporters stopped sending goods to Russia because of uncertainty," said Mohammad Hatem, executive president of the Bangladesh Knitwear Manufacturers and Exporters Association.
"There is an uncertainty over payment and uncertainty over shipping of goods to Russia considering the fact that this is a time of war," Hatem said.
He recommended the governments of Bangladesh and Russia to arrange a special mechanism such as a barter system, creating alternative routes for shipping goods and introducing alternative currencies for payments instead of the US dollar, such as renminbi.
Few exporters are still sending goods to Russia through alternative routes and they are receiving payments from Turkey and in Chinese currency, but the number and amount is still very little, he added.