Matarbari, Banshkhali plants to end power crisis
Says adviser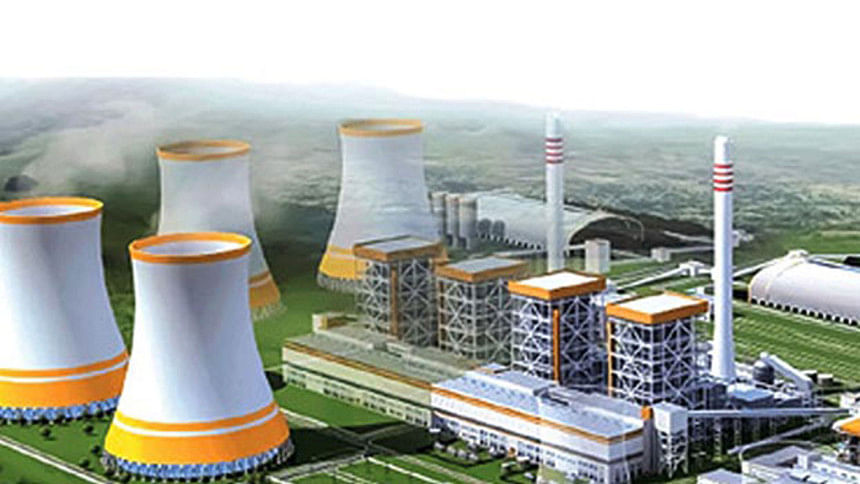 There will be no power crisis in the country after two coal-fired power plants in Chattogram's Banshkhali and Cox's Bazar's Matarbari go into operation, said Tawfiq-e-Elahi Chowdhury, energy adviser to the prime minister, yesterday.   
Power generation from the plants would take the electricity production capacity of the country to nearly 30,000 megawatts.
The adviser came up with remarks after visiting the coal-fired SS Power-I Plant in Banshkhali.
The 1,320mw plant is a joint venture of six companies of S Alam Group, SEPCOIII Electric Power Construction Corporation of China, and HTG Development Group Co Ltd of China, according to officials of S Alam Group.
Once operational, it will be the largest coal-fired power plant in the private sector of Bangladesh.
S Alam Group Vice-chairman Abdus Samad Labu said: "The power plant will go into full swing operation by June this year."
The price of electricity will be Tk 9 per unit. If the coal price in the world market drops, the production cost will be lower as well, he said.
"We have signed agreements with companies in Indonesia and Australia to import coal for the plant."
The first unit of the Matarbari plant in Cox's Bazar is expected to go into commercial production in January 2024. The unit has a capacity of generating 1,200 MWs of electricity.
Bangladesh Power Development Board Chairman Md Mahbubur Rahman, Power Grid Company Limited Managing Director Golam Kibria, and Power Cell Director Mohammad Hossain were present during the visit of the adviser.
Chowdhury said due to the high price of the US dollar followed by the war, the cost of energy has gone up. As a result, Bangladesh, like other countries, is paying the price.
The situation will change once the war ends, he said.
The energy adviser said the government has already spent thousands of crores of taka to sell imported gas and fuel at subsidised rates.
"Due to the increased price in the global market, the government had no other option but to increase the price of power."