Looming food crisis and our readiness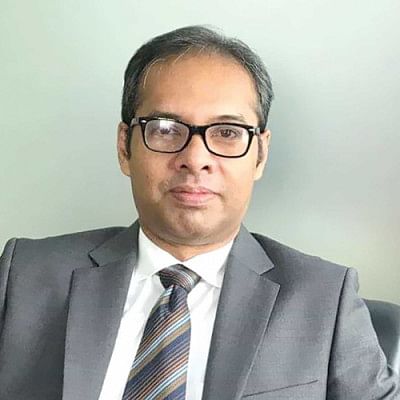 Of late, the food prices have skyrocketed affecting the people in low and middle-income countries more. Domestic food price inflation reaches record high across the globe.
According to the World Food Programme, there were 135 million people facing acute food shortages in 2019. This number has soared to 345 million in 2022. Nearly 50 million people in 45 countries are on the verge of facing famine.
Supply disruptions, production shortages due to adverse weather conditions and pandemic are mainly responsible for this abnormal price hike. The Ukraine-Russia war has fueled big price rises worldwide.
These two countries together supply one third of the wheat the world consumes. Ukraine accounts for 16 per cent of the world's corn supply and 42 per cent of the sunflower oil.
Food Inflation in Bangladesh averaged 6.29 per cent from 2013 until 2022. The Bangladesh Bureau of Statistics said it was 8.19 per cent in July this year. We need to carefully assess the overall situation to avoid any potential catastrophe.
Let us first look into the supply situation of our staple food rice. As said by the Bangladesh Rice Research Institute, the yield in Boro fell short of the target by 13 lakh tonnes. Production was 6,50,000 tonnes less in the Aush season. Less rainfall in the ongoing Aman season would cost 10 to 15 per cent less yield.
In light of this production shortfall, as a short-term measure, we have to maintain sufficient stock so that the existing soaring rice price does not shoot up further. The government had already reduced the import duty from 25 per cent to 05 per cent and allowed private importers to import 10 lakh tons of rice.
The outlook of global rice production is not very promising. India, the largest producer of rice, is apprehending a production shortfall of 7 million tonnes. They have already imposed a 20 per cent duty on exporting of all rice varieties other than basmati. In the backdrop of this bleak outlook, we have to focus on our own production in the next boro season and beyond.
Recent price hike in Urea will increase the production cost of paddy by up to Tk 600 to Tk 700 per acre. Besides, hefty price increases in diesel burdening the farmers with an increased cost of irrigation.
In such a turbulent period, the government needs to continue providing subsidies in diesel and fertilisers, especially to the poor and marginal farmers. There should be awareness campaigns among the farmers regarding judicial usage of urea so that they can save cost.
Wheat is also an important food grain for us. Bangladesh needs to identify alternate sources of wheat supply to meet rising demand. The price of edible oil is also a concern.
In the long run, we have to reduce dependency on soybean and palm oil by increasing the production of mustard and rice bran oil. We also need to focus on increasing the production of lentils, onions etc. to reduce import dependencies.
During such a crisis period, the government has to intensify programmes like Open Market Sales, Vulnerable Group Feeding, etc to support low-income groups.
The recent food inflation has posed a serious threat to the overall food security of the globe. There has to be sincere and empathetic cooperation among the countries to overcome this crisis.
The writer is chairman and managing director of BASF Bangladesh Limited. Views expressed here are personal.