Life insurers continue to keep faith in govt securities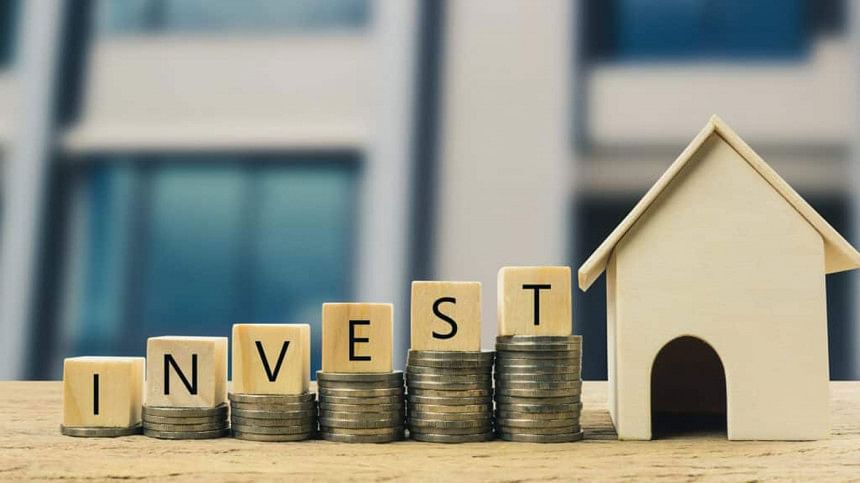 Life insurance companies in Bangladesh have continued to put more than half of their investments in treasury bills and bonds in the absence of diversified investment opportunities, official figures showed. 
Government bonds and bills accounted for 54 per cent, 52 per cent and 53 per cent of the total investments of insurers in 2020, 2021 and 2022 respectively, according to the Insurance Development and Regulatory Authority (Idra).
During the period, insurance companies invested Tk 36,674 crore, Tk 37,904 crore and Tk 37,992 crore in government securities, mutual funds, shares, debentures, real estate, listed banks and other sectors.
An Idra document showed that in the last three years, 35 life insurance companies that operate in Bangladesh parked most of their funds in government securities, fixed deposits, stock markets and policy loans and purchasing land, buildings, flats.
Land and other properties accounted for 8.39 per cent of their investments last year, up from 8.01 per cent in 2021. Their collective fixed deposits with banks were 21.07 per cent of the portfolios, down from 23.34 per cent a year ago.
In Bangladesh, we are one of the largest investors in government bonds. We are also strengthening our investment portfolio by investing in selective corporate bonds.
The investment in government securities is much higher than the rules stipulated by the Idra as the investment tools are considered highly secure.
Idra regulations stipulate that at least 30 per cent of the funds held by the life insurance companies should be invested in government securities.
Ala Ahmad, CEO of MetLife Bangladesh, said: "In Bangladesh, we are one of the largest investors in government bonds. We are also strengthening our investment portfolio by investing in selective corporate bonds."
Sheikh Rakibul Karim, CEO of Guardian Life Insurance, says good companies always seek less risky options to ensure a better return.
"In that sense, the best investment opportunity is offered by government bonds."
According to Karim, adequate investment opportunities have not been developed in Bangladesh for the insurance sector to make the most of their funds.
"Many companies even are worried about keeping deposits with banks as some lenders have recently been in a difficult situation."
Globally, equities, middle market corporate loans, infrastructure debt, real estate equity, infrastructure equity and investment grade private placements were favoured asset classes for insurers, according to a survey report by Goldman Sachs Asset Management last year.
Jalalul Azim, managing director of Pragati Life Insurance, sees investing a large part of the portfolio in treasury bills and bonds as a sound strategy.
"The stock market has not been in good shape for the last few years, while banks offer lower deposit rates than previously."
Shahidul Islam Zahid, a professor of the department of banking and insurance at the University of Dhaka, says there is a concentration risk if insurers invest more than 50 per cent of their portfolio in a specific sector.
"Investing in government bonds was previously thought to be risk-free. But we are going through higher inflation," he said, adding that the return might be lower owing to the higher inflation.
In Bangladesh, inflation has remained at an elevated level for nearly a year. It stood at 9.24 per cent in April.
But the yield of bonds is higher than the inflation rate, according to Ershad Hossain, managing director at City Bank Capital Resources Ltd.
He said insurance companies hold a huge volume of funds for a longer period, but they mostly keep them in government securities and fixed deposits with banks.
So, rules should be there so that insurers can channel their funds to the bonds issued by corporates and banks, he said.
Main Uddin, a professor at the banking and insurance department in the University of Dhaka, says investing a large part in government bonds in the context of Bangladesh is not strategically bad.
"If companies invest in areas other than government securities, the return might be higher. But at the same time, the risk would also be higher."
Jahangir Alam, a spokesperson of the Idra, said overall, government bonds are the safest place for investors.
"From that point of view, it is natural that investors will give more priority to investing in government bonds."
"Idra's regulations stated that at least 30 per cent should be invested in government bonds. But if someone invests more than that, it's not a bad thing."