Biz summit attracting investments: Jashim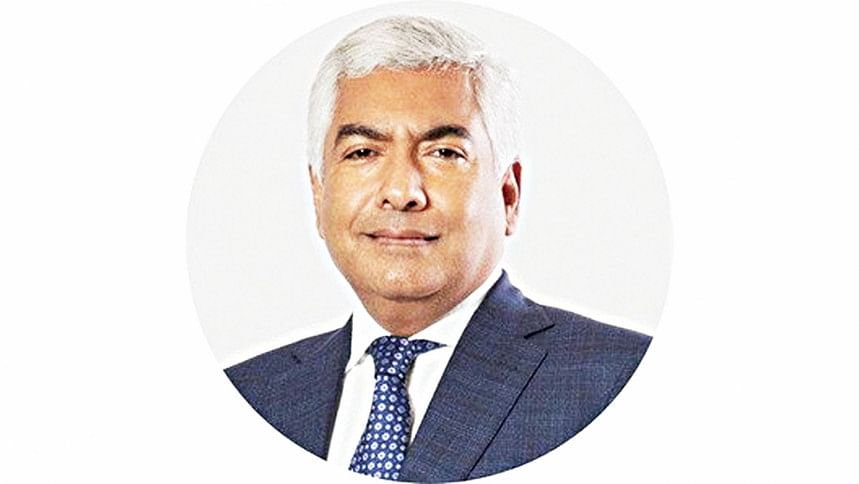 The Bangladesh Business Summit could help attract a good amount of investment from abroad as the capabilities of local businesses are being highlighted at the three-day event, according to Md Jashim Uddin, president of the Federation of Bangladesh Chambers of Commerce and Industry (FBCCI).
Around 200 foreign investors, business leaders and government officials from various countries are participating in the summit, which began at the Bangabandhu International Conference Centre in Dhaka yesterday.
The event is being held as a part of the FBCCI's 50th founding anniversary celebrations.
Saudi Arabia could provide investments of up to $7 billion as four agreements were signed in this regard on the opening day of the summit, Uddin told The Daily Star.
"But it is not like if you hold a summit today, then investment will come tomorrow. It is a long-term process as investors will consider many things before investing," he said.
Earlier in the day, the FBCCI chief had invited global business leaders to join Bangladesh's mega initiatives and take advantage of South Asia's fastest growing economy.
Citing how the country will become a regional manufacturing hub thanks to its preferable demographic dividend and connectivity with various supply chains, Uddin said they feel it is the appropriate time for global leaders to consider the vast opportunities presented by Bangladesh.
"This is why we organised this mega event on such a global scale for the first time," he added.
With rising labour costs in China, Bangladesh's current demographic dividend will prove vital for drawing in investors.
The country has a population of about 170 million, 65 per cent of which are of working age.
"So, Bangladesh can aim to be the next big manufacturing and digital economy hub," Uddin said.
He went on to say Bangladesh is a big market that is perfect for expanding business or relocating industries.
With this backdrop, the FBCCI chief asked various government organisations to provide investors with all kinds of support, whether it be policy related or infrastructural.
Uddin then said the summit is not just about bringing investment to Bangladesh but also vice-versa.
"There are many local companies that have gained the ability to invest abroad and so, the summit will act as a platform to help them find potential investment opportunities through networking," he added.