Basic digital skills sought in 9 out of 10 jobseekers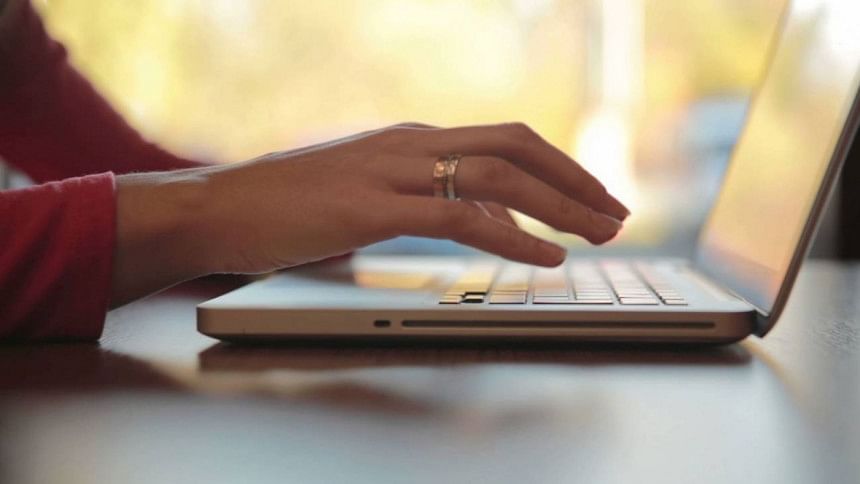 Employers in Bangladesh required nine out of the last 10 jobseekers they hired in the past five years to possess at least basic digital literacy and skills, found an Asian Development Bank (ADB) and LinkedIn survey.  
In other words, the requirement underwent a rise of about 90 per cent.
In comparison, this was higher than that in the relatable economies of India (79 per cent), Indonesia (67 per cent), the Philippines (64 per cent) and US (75 per cent).
The average increase of the five, including Bangladesh, was 75 per cent.
In other words, employers on an average reported that eight out of the last 10 jobseekers hired were required to possess at least basic digital literacy and skills while four out of the last 10 advanced digital skills.
About 70 per cent of all surveyed employers reported that basic and applied digital skills are now a workplace essential, highlighting the growing importance of advanced digital skills.
The survey was mentioned in a report titled "Digital Jobs and Digital Skills: A Shifting Landscape in Asia and the Pacific" prepared by Asian Development Bank (ADB) and LinkedIn.
Using LinkedIn's "Economic Graph" to analyse digital jobs, skills and qualifications and the pandemic's impact on job trends, the report gives an insight into the transformational changes to industries and emerging landscape of jobs and skills in an increasingly digital workplace.
Collaboration between industry and trainers was reported to be weak across all surveyed countries.
Fewer than 40 per cent of employers reported having a relationship with an external provider for upskilling and reskilling initiatives.
Platforms such as LinkedIn, Coursera, and Google Academy were some popular options that employers named during in-depth discussions, as were programmes offered by Amazon, Microsoft, Salesforce, and Oracle.
Asked what was the biggest hurdle to reskilling and upskilling their workforce, the US and Indian employers said lack of time for training.
Employers in Bangladesh, Indonesia, and the Philippines reported more structural challenges, notably budgetary constraints and difficulty in identifying suitable training partners.
Other commonly reported challenges were lack of motivation and absence of a growth mindset among employees, causing only passive participation in training programmes.
The survey asked employers how often they see job applications that list at least one digital credential, 36 per cent responded "often" and 26 per cent "very often".
In India and Bangladesh, where competition for a limited number of jobs is stiff and candidates need to stand out, 80 per cent of all job applications reported digital credentials, or 20 percentage points more than in the US, where there is more job security.
The report said from January 2017 to February 2020, the digital hiring rate through LinkedIn had increased by an average of nine percentage points year-on-year across Asia and the Pacific economies.
The encompassed LinkedIn members who listed digital skills in their profile and indicated a change in employer.
Similarly, there was a five percentage-point increase in the US.
Digital hiring initially collapsed during the pandemic but data showed that it was quickly revived.
The pandemic caused digital hiring to plunge by half in the first six months of 2020, which was, however, followed by a quick recovery and acceleration in late 2020 and early 2021.
Analysis of LinkedIn showed jobs requiring digital skills rebounding quickly even during the pandemic.