Finance Minister, with briefcase, reaches Parliament to unveil budget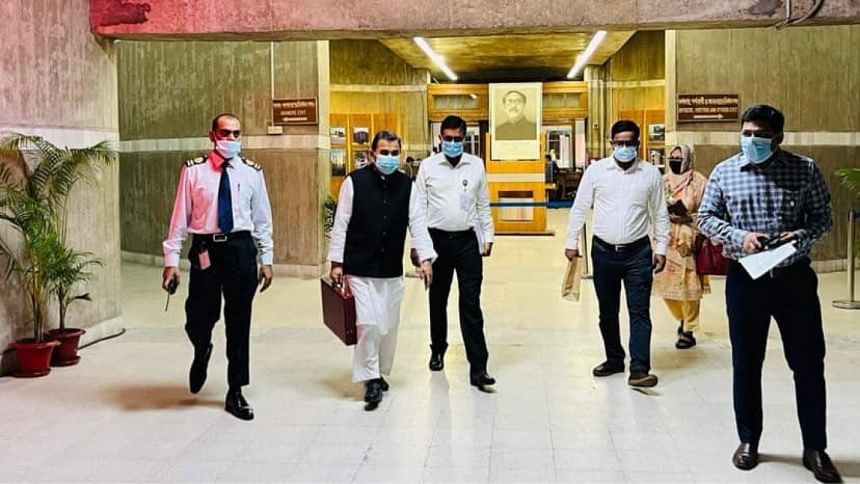 Finance Minister AHM Mustafa Kamal has reached the National Parliament to present the National Budget for the financial year 2022-23 today. 
Holding a briefcase, he entered parliament at 11:30am.
The finance minister will place the Tk 6,78,064 crore budget for the next fiscal year amid challenges like volatile global economy and inflation. 
This is the 51st budget of the country and the 23rd budget of the Awami League-led government. 
Today, Finance Minister AHM Mustafa Kamal will place the budget for the fourth time.
In the proposed budget for the next financial year, the government's potential target of income has been set at Tk 4,36,271 crore while the size of the deficit budget has been estimated at Tk 2,41,793 crore.