Most Kuakata hotels booked for Eid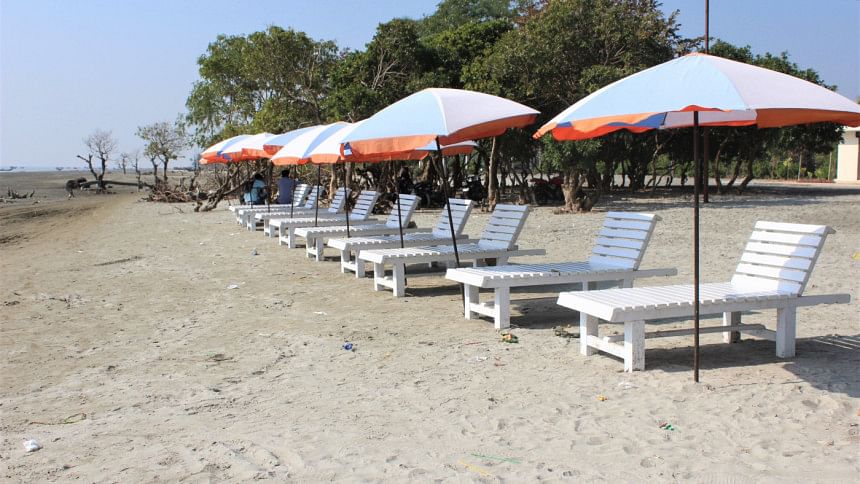 Tourism business in Kuakata is expected to boom this Eid holiday as the most of the rooms in 130 residential hotels and motels have already been booked.
Hotel owners are expecting to make up for the losses incurred during the Covid-19 pandemic, reports our Patuakhali correspondent.
The Muslim religious festival, Eid-ul-Fitr, will be observed in the country on May 2 or 3, subject to moon sighting.
Md Sahin, accountant of Sikder Resort -- one of the largest residential hotels -- said 68 rooms and 11 villas of their resort are all booked for May 4 and 5. Many rooms have also been booked for the post Eid days.
Another luxury residential hotel, Khan Palace, has 130 rooms, of which 80 percent of them have been booked in advance, according to its manager, Abdus Shakur. He hopes that the rest of the rooms will be booked before Eid.
Motaleb Sharif, general secretary of Kuakata Hotel-Motel Owners' Association and owner of Kuakata Guest House, said that a large number of tourists are expected to visit Kuakata this Eid, and if the weather cooperates then the number will increase.
The police administration has also implemented a number of security measures so that tourists can enjoy their Kuakata tour without any hassle.
Patuakhali Superintendent of Police, Mohammad Shahidullah, said "In addition to the tourist police, plain-clothes police will be deployed to ensure the safety of tourists this Eid. At night, a special police patrol team will be on duty."