Malek Spinning closes RMG unit for losses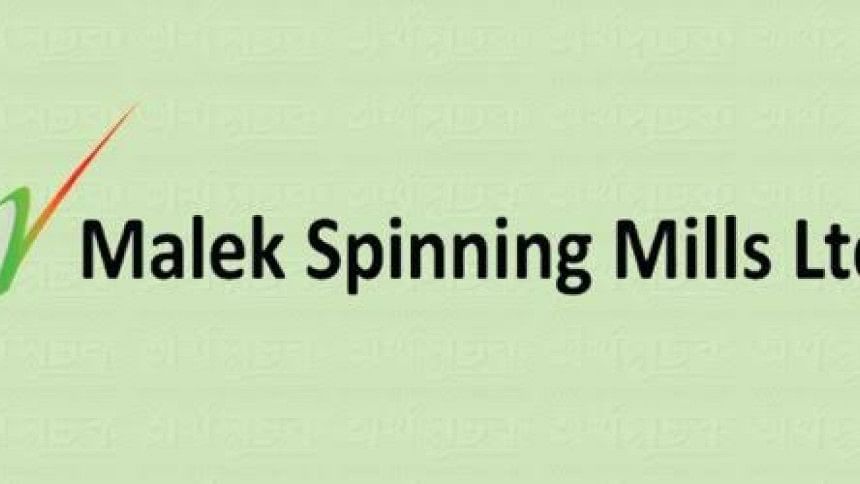 Malek Spinning has decided to shut the RMG unit of its subsidiary Salek Textile Mills due to continuous losses and low demand for its products.
The board of Malek Spinning approved the closure of the readymade garment unit with effect from December 31, 2021 due to accumulated losses and expiry of the lease agreement of the factory building and premises, said the company in a regulatory filing posted on the website of the Dhaka Stock Exchange (DSE) yesterday.
Malek Spinning holds 97.925 per cent stake in Salek Textile.
The RMG unit has a capacity of producing 66 lakh pieces of garment items per annum, according to the company's annual report.
The unit produces some special types of denim garments that have gone out of fashion in the international market, said Syed Saiful Haque, company secretary of Malek Spinning.
So, it incurred losses in the last two financial years. The loss stood at Tk 12 crore in 2019-20 and Tk 2 crore in 2020-21.
The liabilities of the unit will be settled by selling the assets of the unit such as factory plant and machinery, and borrowing from Salek Textile.
Malek Spinning will not have to bear any cost related to the settling of the liabilities, said the disclosure. Malek Spinning shares closed 3.19 per cent lower at Tk 27.30 on the DSE yesterday.
The textile sector in general, and the RMG sector in particular, had faced various internal and external difficulties, said AFM Zubair, chairman of Malek Spinning, in the annual report for 2020-21.
Enhanced and costly compliance standards from customers, new regulations in regard to building and fire safety, high wage rate as fixed by the government, and the price hike of power and gas had had direct negative impact on the cost of production and the price of products and export revenues, making survival difficult, he said.
Despite the adverse effect of the Covid-19 pandemic, Malek Spinning had succeeded in clocking higher net profit thanks to an increase in turnover in 2020-2021.
Sales rose 53 per cent year-on-year to Tk 1,503 crore in the last financial year, while profits surged to Tk 65 crore reversing from a Tk 33 crore loss in the previous year, according to the annual report.