Better GDP growth this year: Muhith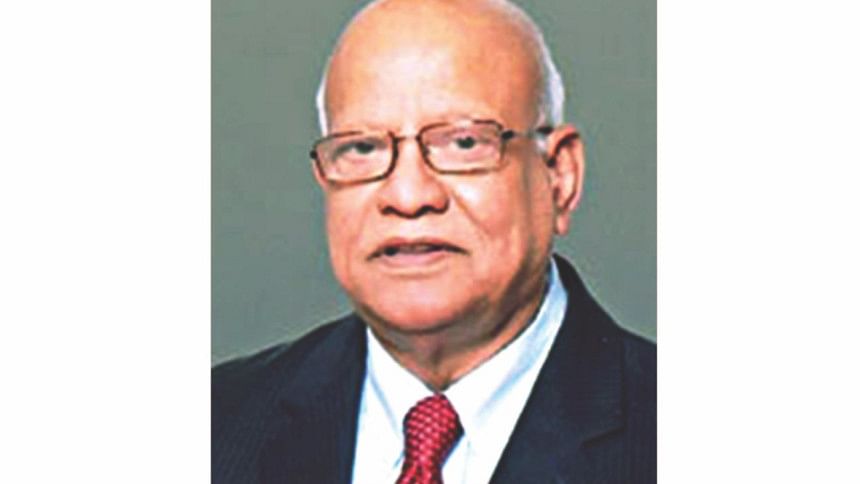 Finance Minister AMA Muhith yesterday said the economy is on track to log in a better GDP growth figure than last year.
In fiscal 2016-17, Bangladesh posted GDP growth of 7.28 percent.
"Many say that economy does not remain well in the election year, but this year there is no problem," he said at the annual conference of Janata Bank held at the capital's Pan Pacific Sonargaon hotel.
He, however, said a problem has been created centring on the election, due to be held later this year.
"The interest rate has suddenly started to increase and there is no logic behind it as there is no liquidity crisis in the banking sector."
Still, considering the demand from various quarters, a step has been taken to increase the government deposit in private banks, he said.
The move came under criticism as many said the ruling party has created a scope for looting. "I am very sad that media has made such a comment," he added.
Bangladesh Bank Governor Fazle Kabir has asked banks to keep watch so that no specific sector ends up with a large amount of loans.
Citing his experience as a director of Janata Bank in 2008, he said the level of banks' governance has deteriorated since. "This has to be improved," he added.
Finance Secretary Muslim Chowdhury said in the next five to seven years banks will have to build up a technology-based modern banking system. "Otherwise, they would not be able to survive," he added.
Janata Chairman Luna Shamsuddoha said banks do business using people's deposit, due to which banks' day-to-day business has to be done going by all rules and regulations. She went on to assure that Janata will ensure accountability at every level.
Janata Managing Director Md Abdus Salam Azad said the bank made an operating profit of Tk 1,171 crore in 2017, up 16.63 percent year-on-year.
The amount is more than double the target set for the year, he added.