Demand for reduction of CNG price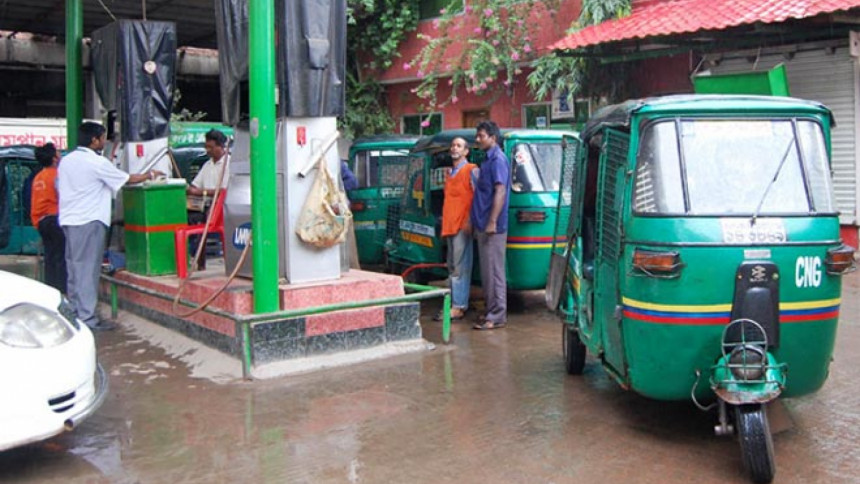 Bangladesh CNG Filling Station and Conversion Workshop Owners Association today demanded reduction of CNG (compressed natural gas) price "to protect the CNG sector" while the government cuts down fuel prices.
"If fuel prices are reduced and CNG price is hiked, it will create a discrepancy and chaos in public transport sector," said Masud Khan, president of the association.
He was addressing a press conference at Dhaka Reporters' Unity today.
According to the association, private entrepreneurs invested around Tk 3,500 crore in the CNG sector while vehicle owners spent around Tk 2,500 for CNG conversion.
If the prices are not reduced proportionately, the CNG sector will suffer, said Masud Khan. "It will also increase air pollution."
Currently, per cubic foot CNG is sold at Tk 35, he informed.
The government plans to cut the prices of diesel, kerosene, octane and petrol by 15 to 25 percent to in order to benefit from the slump in oil prices in global markets, according to media report.
The price of octane may come down to Tk 84.15 a litre from Tk 99 now. Petrol might be Tk 81.60 a litre, down from Tk 96, while diesel and kerosene may sell at Tk 51 from Tk 68 a litre at present.
Recently, the Bangladesh Energy Regulatory Commission has received proposals from gas distributors to hike CNG price.