SWIFT to unveil new security plan after BB heist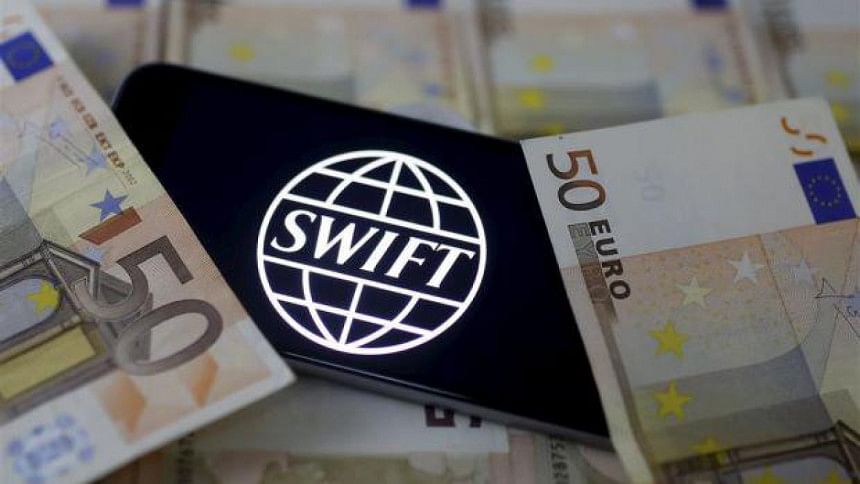 The SWIFT secure messaging service that underpins international banking said it plans to launch a new security programme as it fights to rebuild its reputation in the wake of the Bangladesh Bank heist.
The Society for Worldwide Interbank Financial Telecommunication (SWIFT)'s chief executive, Gottfried Leibbrandt will tell a financial services conference in Brussels that SWIFT will launch a five-point plan later this week.
Also READ: Bangladesh Bank heist trail goes cold in Manila as probes falter
Banks send payment instructions to one another via SWIFT messages. In February thieves hacked into the SWIFT system of the Bangladesh central bank, sending messages to the Federal Reserve Bank of New York allowing them to steal $81 million.
The attack follows a similar but little noticed theft from Banco del Austro in Ecuador last year that netted thieves over $12 million and a previously undisclosed attack on Vietnam's Tien Phong Bank that was not successful.
READ more: SWIFT tells banks to share information on hacks
The crimes have dented the banking industry's faith in SWIFT, a Belgium-based co-operative owned by its users.
The Bangladesh Bank hack was a "watershed event for the banking industry", Leibbrandt will say.
"There will be a before and an after Bangladesh. The Bangladesh fraud is not an isolated incident ... this is a big deal. And it gets to the heart of banking."
SWIFT wants banks to "drastically" improve information sharing, to toughen up security procedures around SWIFT and to increase their use of software that could spot fraudulent payments.
SWIFT will also provide tighter guidelines that auditors and regulators can use to assess whether banks' SWIFT security procedures are good enough.
Leibbrandt will again defend SWIFT's role, saying the hacks happened primarily because of failures at users. However, some finance industry executives say SWIFT has not been as active as it should be in improving security.
Users frequently do not inform SWIFT of breaches of their SWIFT systems and even now, the co-operative has not proposed any sanctions for clients who fail to pass on information, which SWIFT itself says is key to stopping future attacks.
Some critics say SWIFT should also be more active in auditing clients and be ready to cut off members whose security is not up to scratch.
But the messaging service says other authorities also have a role.
"SWIFT is not all-powerful, we are not a regulator and we are not a policeman," Leibbrandt will say.
Former SWIFT Chief Executive Leonard Schrank said it appeared that SWIFT's security efforts had not kept pace with the criminals increased sophistication and that the co-operative needed to work hard to restore its reputation.
"They really have to earn that credibility back," he told Reuters.