AGGRESSIVE LENDING
BB blocks funds of two banks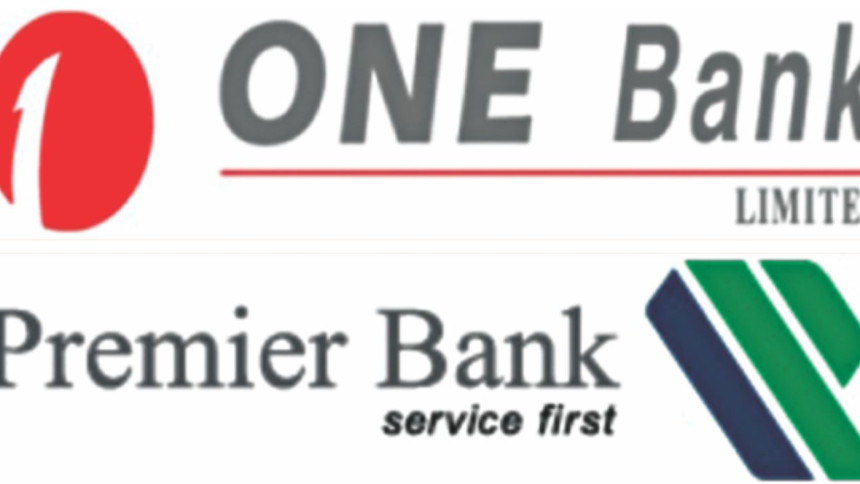 Bangladesh Bank has frozen Tk 51 crore from ONE Bank's current account with the banking regulator and Tk 25 crore from Premier Bank's for their aggressive lending practices that took them way past the permissible limit for advance-deposit ratio (ADR).
The central bank blocked the amounts on December 17 in line with the Bank Company Act, 1991 -- a first in case of private commercial banks.
The penalty means the banks will not be allowed to show the blocked amount as cash reserve ratio and they will not enjoy any interest on the sum.
"It is a rare move taken by the central bank," said a BB official asking not to be named as he is not permitted to speak with the media.
As per BB rules, conventional commercial banks are not allowed to lend more than 85 percent of their deposits.
In the second week of November, ONE Bank's ADR stood at 90 percent and Premier Bank's 88 percent, according to data from the BB.
The central bank had asked the two banks to bring down their ADR within the regulatory limit but they failed to do so, the BB official said.
Premier Bank had recently appealed to the central bank not to freeze any amount, according to its additional managing director, M Reazul Karim.
"My bank has already taken measures to bring down the ADR to a permissible limit. Our ADR has already decreased and it will enter into the standard level shortly," he added.
M Fakhrul Alam, managing director of ONE Bank, declined to comment on the matter.
On the same day that it blocked the two banks' funds, the BB warned two more -- Islami Bank Bangladesh and Union Bank, both Shariah-based banks -- of the same consequence if they did not check their reckless ways.
The central bank's heightened vigilance comes as Farmers Bank recently plunged into the pits of liquidity crisis -- an episode that has raised questions about the continued existence of the four-year-old bank.
For Islamic banks and Islamic wings of the conventional commercial banks, their ADR can go up to 90 percent, but the two bank' ratios have gone beyond this ceiling.
The two Shariah-based banks were asked to bring down their ADR within the BB-set ceiling by December 31, 2017 or the central bank will also freeze their fund.
Islami Bank has already taken initiatives to reduce its ADR, said its Chairman Arastoo Khan.
Yesterday, Islami Bank's ADR stood at 90.12 percent, down from 90.42 percent previously, he said.
"We will bring down the ADR by December 31," he added.