Banglalink's revenue shrinks 1.2pc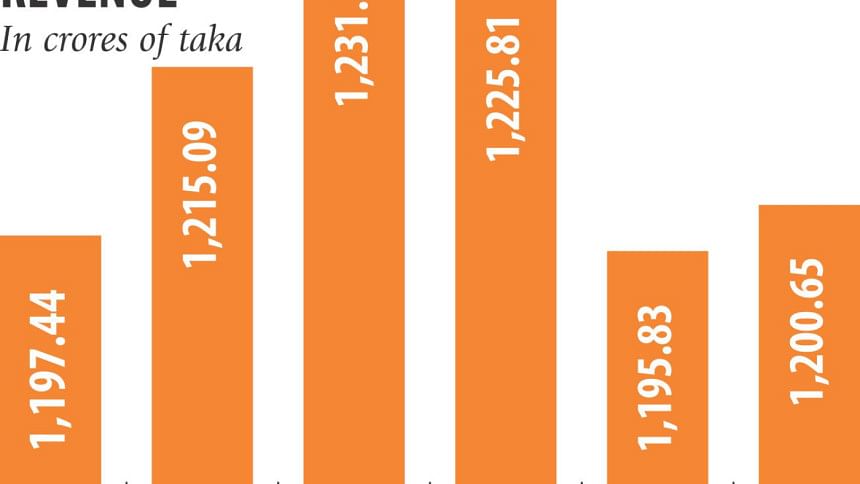 Banglalink's gross revenue slid 1.2 percent year-on-year to Tk 1,200.65 crore in first quarter of the year after its active customer base shrunk more than 3 percent.
In addition, intense price competition, which accelerated following the SIM re-verification process, negatively impacted revenues, said the operator's parent company, which was recently rebranded Veon from VimpelCom.
However, there was no mention of the operator's profitability during the period.
Banglalink, currently the country's third largest operator, saw its earnings from data usage soar 43.09 percent to Tk 152.77 crore during the period, according to the report.
The boost in data revenue came from data traffic growth of 93 percent along with 4 percent increase in active data users, which resulted in a 2.3 percent growth in Banglalink's average revenue per-user in the first three months of 2017.
At the end of March, Banglalink's total active customer base stood at 3.05 crore, of which 1.50 crore are connected to the internet.
There were 1.44 crore active internet connections against 3.16 core active SIMs at the end of March 2016.
Had the SIM re-verification process not taken place, Banglalink's customer base would have increased 9 percent year-on-year this quarter, the report said.
Banglalink shed 38 lakh connections as a result of the biometric verification process.
However, the customer base expanded by one lakh from the previous quarter.
In the first quarter of the year, capital expenditures fell 43 percent year-on-year to Tk 80 crore.
Banglalink has also continued to expand its 3G rollout, which effectively covered 65 percent of the country's population at the end of the quarter.
At the end of 2016, its 3G coverage was only 59 percent and at the end of 2015 it was only 33 percent.