Bangladesh's RMG lot safer now: US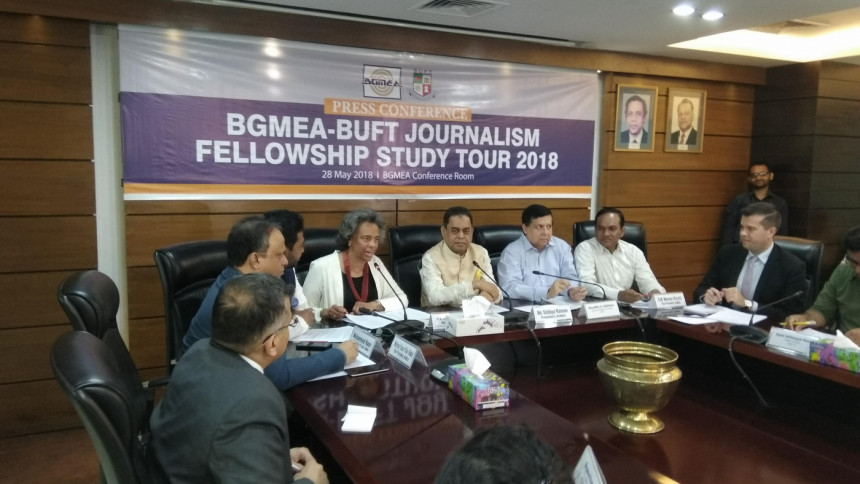 US Ambassadorto Dhaka, Marcia Bernicat today underlined that Bangladesh's readymade garments sector is much safer than what it was in 2013.
"Bangladesh and BGMEA must do a better job at marketing the dramatic improvements that are bringing the sector up to world-class standards," she said, pulling reference to some major industrial disasters Bangladesh witnessed, namely the Rana Plaza collapse.
The ambassador's remark came at a press conference on BGMEA-BUFT journalism fellowship study tour through the International Visitor Leadership Programme, at BGMEA Conference Room in Dhaka.
However, she stressed that there is still work to be done on factory and building safety.
"We must continue our efforts to ensure remediated factories stay safe, and that new workers are properly trained on safety practices," she added.
US Ambassador also urged BGMEA and the government of Bangladesh to come to a quick resolution on the Accord and Alliance's extensions in Bangladesh.