ADB to stand by Bangladesh in this time of crisis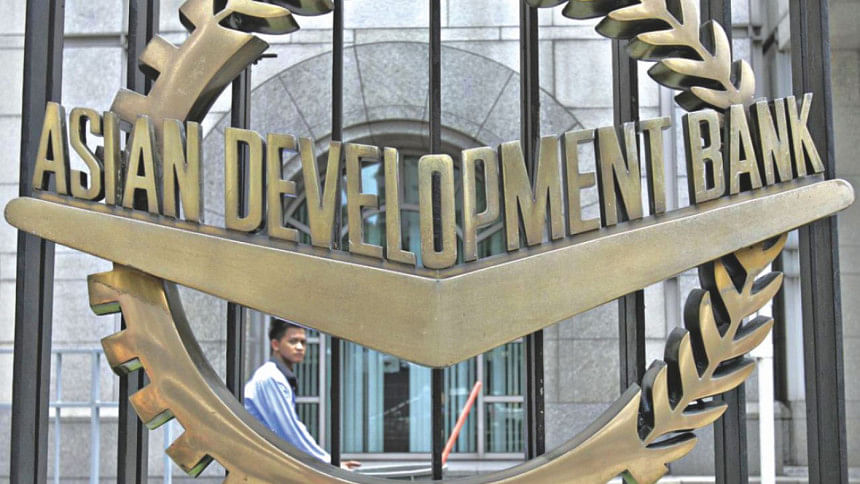 Asian Development Bank (ADB) has committed $600 million to support Bangladesh in facing challenges presented by the coronavirus outbreak.
The Manila-based development lender has said this in a press release published on its website last night following a telephone call between Finance Minister AHM Mustafa Kamal and ADB President Masatsugu Asakawa.
"As a trusted and long-standing development partner, ADB is committed to supporting Bangladesh as it addresses the significant challenges presented by COVID-19," the release quotes Masatsugu Asakawa as saying.
"We are working hard to respond to the government's request of $600 million for emergency assistance to help it effectively implement its response measures," the ADB president added.
ADB has a strong track record of responding rapidly to provide targeted support to Bangladesh in times of emergencies, the release says adding that in response to the pandemic, ADB has already provided immediate support, including a $350,000 emergency grant for procurement of medical supplies and equipment, and $1.3 million from an existing project to provide one-time cash support to 22,619 trainees to enable them to continue their ongoing skills training program.
"Additional grant assistance is also being explored to support the purchase of urgently needed medical supplies," the press release also reads.
During the phone call yesterday, AHM Mustafa Kamal had sought an additional $1.25 billion from the ADB, according to a press release by the finance ministry.
Kamal sought $1 billion in budget support for fiscal 2020-21 in addition to the $500 million to counter the impact of coronavirus on Bangladesh's economy.
He also sought $100 million to provide incentives to up to the 2.5 lakh frontline workers such as health professionals, civil administration, law-enforcement agencies and emergency service providers.
The finance minister urged the ADB to provide another $150 million, which would be used to create jobs for the migrant workers and locals who have lost jobs because for the pandemic as well as to rehabilitate the micro, cottage, small and medium entrepreneurs.