Air cargo ban not going so soon
A lot needs to be done: UK envoy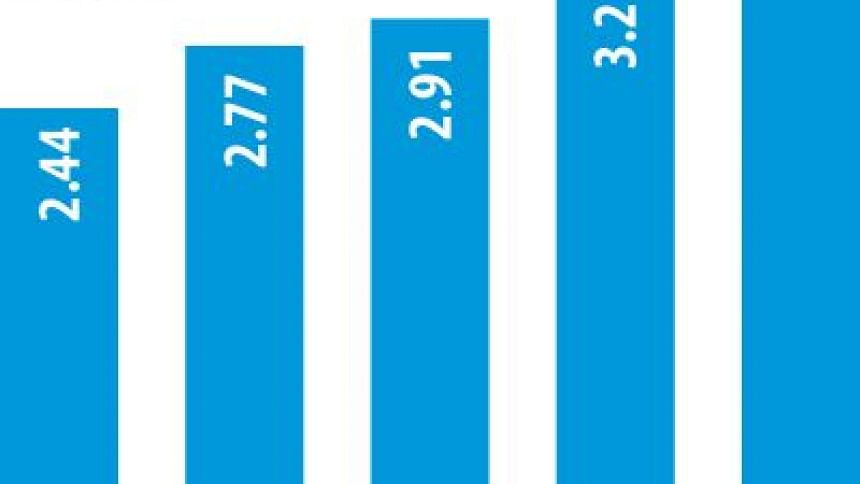 Security at Hazrat Shahjalal International Airport has improved a lot, but a lot needs to be done to get the ban on Dhaka-London direct air cargo withdrawn, British High Commissioner Alison Blake said yesterday.
Blake spoke at a press conference after a meeting with Commerce Minister Tofail Ahmed at his secretariat in Dhaka.
"We have been working for a long time with the government of Bangladesh on the ban issue. It is an ongoing programme. Many things have improved," Blake said.
The government hired a British company on March 22 for screening export goods at the airport.
"We provide advice to the British company," she said.
Blake said many exporters and manufacturers may face difficulty due to the ban, but the price of taking any wrong decision is very high.
The UK imposed the ban on March 8 as the airport in Dhaka failed to meet some international security standards.
Only Biman Bangladesh Airlines had the right to carry cargo directly to the UK in its four weekly passenger flights.
Each flight used to carry an average of 25 tonnes of cargo -- mostly apparel items, vegetables and agricultural products.
Now cargoes from Bangladesh are bound to be rescreened in any third country like Dubai, Qatar or Thailand.
Bangladesh has been enjoying a duty-free benefit for exporting its goods to the UK under the EU's Everything But Arms scheme since 1971.
The high commissioner, however, did not clearly say whether the UK will continue providing the benefit to Bangladesh after Brexit.
Britain is the third largest export destination for Bangladesh after the US and Germany.
In 2015-16, Bangladesh exported goods worth $3.8 billion to the UK, up from $3.20 billion in the previous fiscal year, according to data from the Export Promotion Bureau. Bangladesh imports goods worth nearly $300 million a year from the UK.
Blake said militant attacks are not a challenge for Bangladesh only, it is global problem now.
Bangladesh and the UK have been working together to fight terrorism, she said.
Still, there is a travel alert for the British people in Bangladesh, she said.
British people have been asked to continue to travel, but they will have to take advice from the local authorities on safety, she added.
The commerce minister said Bangladesh's trade with the UK will rise further as there are chances for the British government to continue providing the duty benefit to Bangladeshi products.
Ahmed said the British investors want to construct a rail line between the Padma bridge and Kuakata, and they also want to invest in developing the Payra seaport.
"The British envoy discussed this issue with me."
The government has appointed consultants for building an airport named Bangabandhu International Airport at Shibchar in Madaripur, he said.