Access to productive assets is key to women's empowerment: economist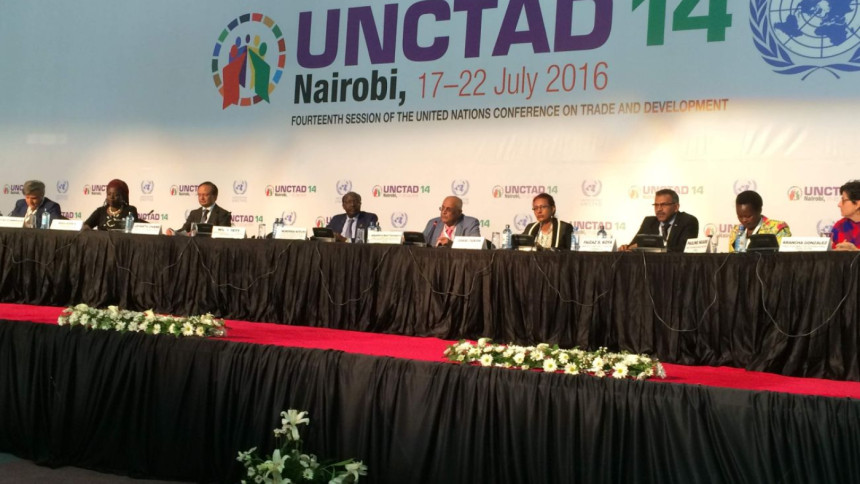 Relocation of female labour from agriculture to non-farm activities is essential for raising their linkages to the market, productivity and income, said Debapriya Bhattacharya, distinguished fellow of the Centre for Policy Dialogue.
This will facilitate breaking the "gender segmentation" in the labour and product markets, he said.
"Thus women should have full access to productive assets -- finance, technology, market intelligence and capacity-building inputs -- through acquisition, inheritance and public policy support."
Bhattacharya made the remarks while chairing a ministerial roundtable on "Women as agents for economic change" at the 14th conference of UNCTAD in Nairobi last week.
UNCTAD, the lead agency of the United Nations promoting trade and development in the developing countries, meets every four years to review its strategy and work plan.
It had its quadrennial conference in Nairobi from July 17-22.
Debapriya said 26 out of a sample 143 countries have statutory legislation discriminating women against men regarding access to productive assets.
The new global development framework 2030 agenda has called for doing away with such anti-woman provisions through legislative and regulatory reforms for women's economic empowerment, he added.
Earlier, in his opening remarks Mukhisa Kituyi, secretary-general of UNCTAD, pointed out that three-quarters of employed women in the least developed countries work in agriculture and play a central role in ensuring food security and nutrition. However, they face gender-specific constraints leading to low productivity and low income.
The roundtable was also addressed by Zenebu Tadesse, Ethiopian minister for women and children affairs; Jayanta Chand, Nepalese minister for commerce; Fayaz Siddiq, Fijian minister for trade and tourism; Amelia Kyambadde, Ugandan minister for trade, industry and cooperatives, and Willy Bett, Kenyan minister for agriculture and livestock.