5% VAT cut on internet from July: Finance ministry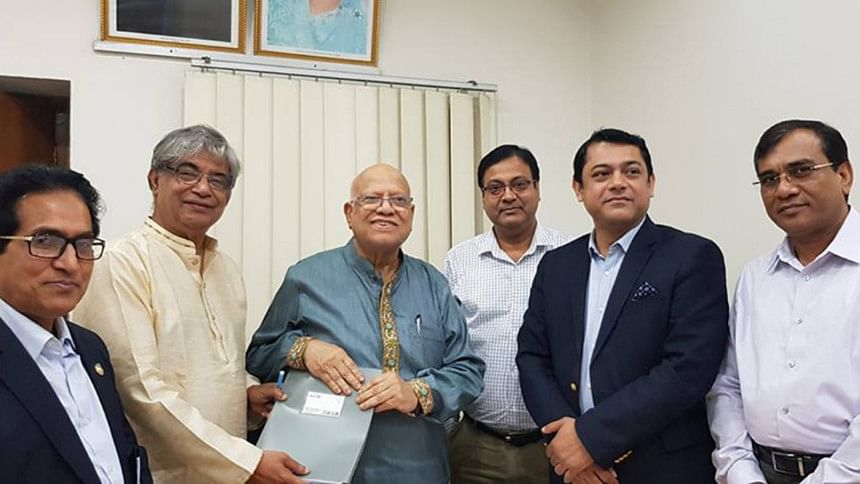 The Finance Ministry has assured that value added tax (VAT) on using internet will be cut by about 5 percentage points at the end users' level.
The VAT cut will be effective from the start of July, the ministry revealed after a meeting with Telecom and ICT Minister Mustafa Jabbar and industry leaders at the finance minister's Economic Relations Division office.
Currently VAT on internet usage is 15 percent and will become 10 percent following the VAT cut in July.
Telecom and ICT Minister Mustafa Jabbar said they have solved all the problems and fulfilled all the demands of the industry.
"Finance minister will declare the changes in the parliament, and I can also say we are happy with our achievements," Jabbar said after the meeting.
He was, however, unwilling to mention the achievements.
For the last seven years all the trade bodies of digital services have been urging the government to withdraw it but found no response from the policy makers.
Currently there is 15 percent VAT for internet service provider's connection and 21.75 percent VAT for internet use through mobile phone, which will become 10 percent and 16.75 percent respectively after the VAT cut in July.
However, 5 percent supplementary duty and 1 percent surcharge will remain same on top of the VAT for mobile internet usage, said Syed Almas Kabir, president of the Bangladesh Association of Software and Information Services (BASIS), who attended the meeting.
There are no supplementary duty or surcharge on internet use from internet service provider's connection.
Industry insiders said the government now earns about Tk 1,100 crore from VAT on internet, adding that if the government sacrifices this amount for two years then this sector will fetch Tk 5,000 crore every year after that.
National Board of Revenue (NBR) Chairman Md Mosharraf Hossain Bhuiyan and ICT Secretary Subir Kishore Choudhury were also present at the meeting.
Earlier on Wednesday, all the seven trade bodies reiterated their demands of liberating the internet service from the chains of tax and VAT in the budget for Fiscal Year 2018-19.
The finance minister also proposed 5 percent VAT on online shopping in his budget proposal, and later NBR said it was a printing mistake and will be withdrawn.