Boycott AL candidate in upcoming municipality polls: Nagorik Moncho in Pabna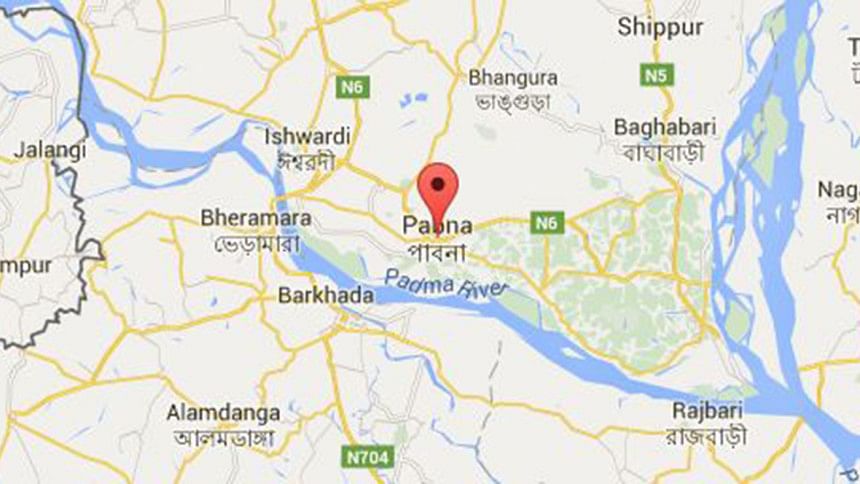 Newly formed 'Nagorik Moncho', a citizens' platform in Pabna, has called upon people to boycott the Awami League candidate in the upcoming Pabna municipality election.
The organisation came up with the call at a press conference held at Pabna Press Club today.
The citizens' body -- comprising freedom fighters, leaders and activists from Awami League, Jatiya Party (faction), Workers Party, Gonotontri Party and leaders from different cultural organisations -- alleged that the AL-nominated mayoral candidate of Pabna municipality election is an enlisted land grabber. 
"We want to save Pabna from the land grabbers for the sake of people," Jakir Hossain, secretary of Nagorik Monncho, said while addressing the press meet.
The 61-member convening committee of Nagorik Moncho was formed three days ago, ahead of Pabna municipality election, according to speakers at the press conference.
AL has nominated Ali Mortuza Bishwas Sony, convener of Pabna District unit of Jubo League, in the upcoming Pabna municipality election scheduled to be held on January 30.
After the nomination, a faction of Pabna district AL has been waging demonstration protesting the decision.
Nagorik Moncho Convener Idris Ali Bishwas, also the adviser of Pabna district unit AL, chaired the programme.