Hero, legend... villain?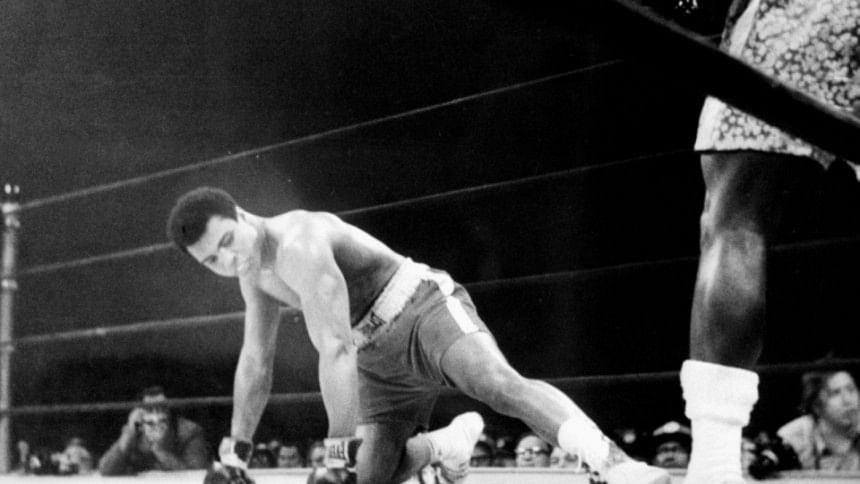 A beloved icon. A fighter who transcended his sport. A symbol of heroism, courage and defiance.
Muhammad Ali was all of these things and more to countless millions of admirers around the world during his remarkable life and times.
Yet for Joe Frazier, the overwhelming adoration given to Ali during and after his career would always be hard to stomach.
Frazier, who died in 2011, was to be Ali's greatest rival in the ring, the two men fighting three blood-curdling battles that culminated with their epic 1975 collision in Manila.
But the noble nature of Frazier and Ali's rivalry inside the ropes masked an ugly feud, stoked by Ali, that was to leave Frazier nursing a grudge for decades after the two men finally hung up their gloves, a far cry from the time in the 1960s when they had been friends.
During Ali's exile from boxing following his refusal to fight in Vietnam, when he was stripped of his title and widely ostracized in mainstream America, Frazier lent Ali money and lobbied then president Richard Nixon to allow him to box.
The friendship soured when Ali returned to boxing, and his "Fight of the Century" against Frazier was set for March 8, 1971 in Madison Square Garden.
Ali, a hero of the black civil rights movement, relentlessly portrayed Frazier in offensive terms, painting him as an "Uncle Tom", a passive, inarticulate pawn of the "White Establishment."
Verbal salvos
"Joe Frazier is an Uncle Tom. He works for the enemy," Ali taunted.
Whether an early example of promotional trash-talk or genuinely held sentiment, Ali's words stung Frazier -- the son of Alabama sharecroppers who had been subjected to racism in his youth -- to the core.
In his 1996 autobiography, Frazier described Ali's verbal salvos as a "cynical attempt to make me feel isolated from my own people."
"He thought that would weaken me when it came time to face him in that ring. Well, he was wrong. It didn't weaken me, it awakened me to what a cheap-shot son of a bitch he was," Frazier wrote.
Frazier exacted a measure of revenge by flooring Ali in the 15th round of their first fight before going on to take a unanimous decision victory.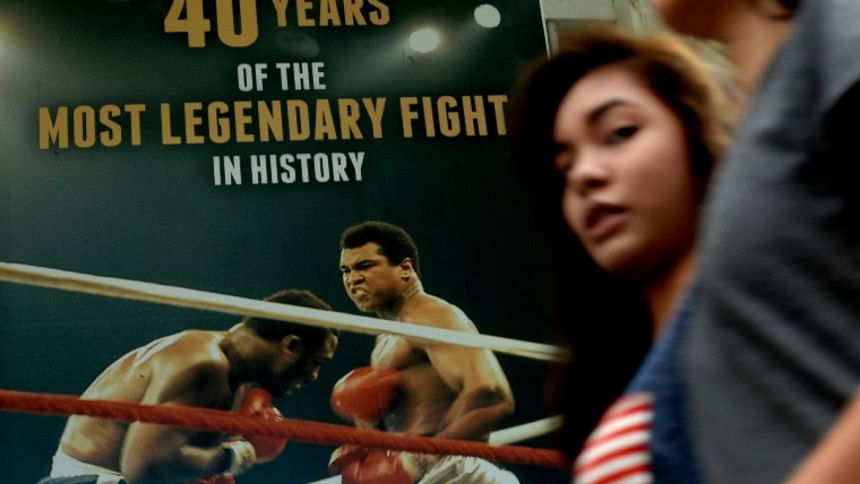 The animosity of that first fight came to define Ali and Frazier's relationship thereafter.
Following a second bout won by Ali in 1974, the invective took an uglier turn in the build-up to the "Thrilla in Manila" the following year, with Ali zeroing in on Frazier's physical appearance, repeatedly referring to him as a "gorilla."
"Joe Frazier should give his face to The Wildlife Fund! He's so ugly, blind men go the other way. He not only looks bad, you can smell him in another country. What will the people in Manila think? That black brothers are animals. Ignorant. Stupid. Ugly and smelly," Ali told reporters.
'He is a man'
Frazier responded by stating that he wanted to "take Ali's heart out" and in metaphorical terms over the course of the fight that followed, he nearly did.
Ali eventually triumphed after 14 grueling rounds when Frazier, eyes swollen to near-blindness, retired before the 15th round.
"Don't let me ever again hear anybody put Joe Frazier down," the shattered Ali said.
"He is the toughest man in the world. If I'd taken the punches he took in there, I'd have quit long before he did. He is a man."
Ali's paean to Frazier's bravery did little to heal the rift however.
In his autobiography two decades later, Frazier laid bare his resentment, suggesting that Ali's Parkinson's disease was divine retribution.
"People ask me if I feel sorry for him. Nope. Fact is, I don't give a damn. They want me to love him, but I'll open up the graveyard and bury his ass when the Lord chooses to take him," he wrote.
In 2001, though, Ali apologized during a New York Times interview.
"In a way, Joe's right. I said a lot of things in the heat of the moment that I shouldn't have said," Ali reflected. "I apologize for that. I'm sorry."
By the end of the decade, Frazier's bitterness had finally begun to subside.
"I forgive him, sure," Frazier told Britain's Daily Telegraph in a 2008 interview.
After Frazier's death from liver cancer in 2011, Ali was among the mourners at a private family service.
"The world has lost a great champion," Ali said.
"I will always remember Joe with respect and admiration."