Bangladesh I Love You
When Ali came East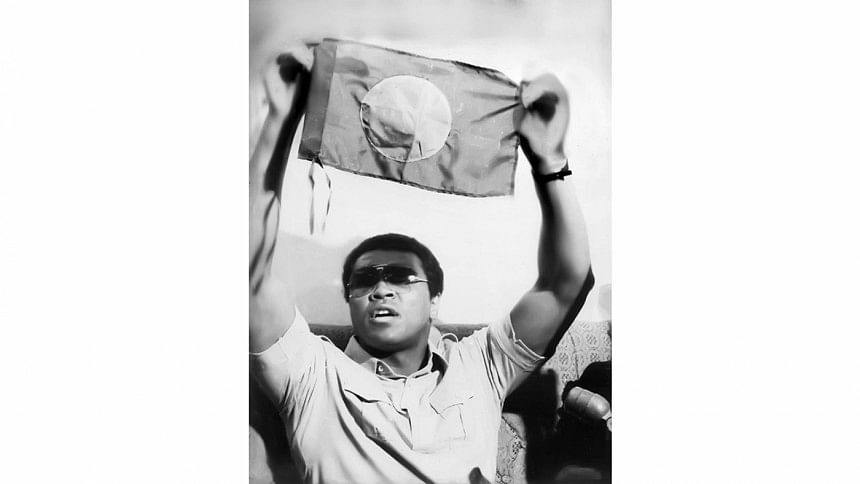 37 years ago on February 18, Muhammad Ali, the "greatest heavyweight boxer ever," came to Bangladesh along with his wife for a five-day visit.  During the visit, wherever Ali went, he was greeted wholeheartedly by tens of thousands of fans. Ali was also awarded honorary citizenship of Bangladesh while the boxing stadium in Paltan was named after him.

Also READ: Boxing legend Muhammad Ali dies aged 74
Since my early youth I have been fascinated by Bengal, its culture and its people. I read all about Raja Ram Mohan Roy, Henry Derozio, Michael Madhusudan Dutt, Tagore, Nazrul Islam, Jamini Roy and other amazingly creative people. No other region of South Asia had produced such a large number of artists and poets.
In London, in the seventies, when I was chairman of Seven Stars Films I met a leading Bangladeshi businessman named Ghiasuddin Chowdhury and he said that it would be a good idea for me to make a film about Bangladesh. It was a new country which was created by the forces of history and the blood of its brave martyrs. After much thought we decided that the best person to project Bangladesh would be the Black Muslim boxer Muhammad Ali ('The Greatest') who was universally loved and respected. In fact, American President Jimmy Carter and his mother had great affection for Ali.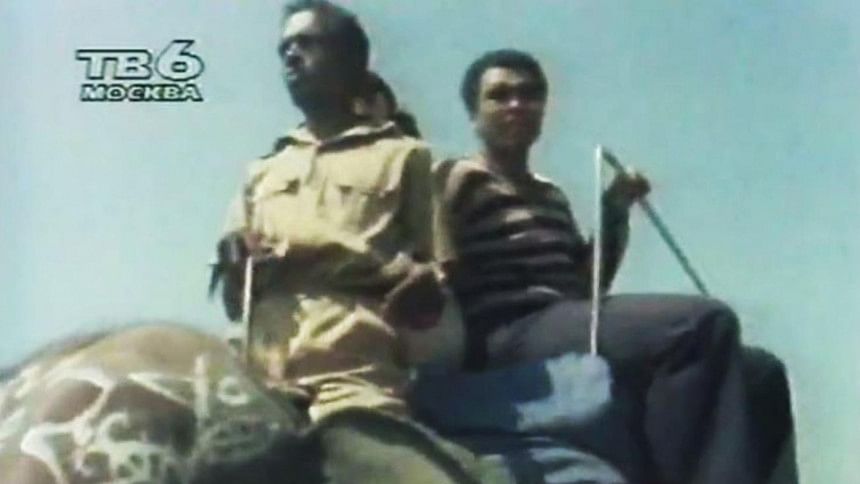 The problem was how to get to Ali. Many trips to Los Angeles were undertaken and eventually Ali agreed that he'd introduce Bangladesh to the world. But first he had to solve a small matter in the boxing ring. He was scheduled to fight Leon Spinks which he thought was only a small problem. But Spinks beat him on points. Ali was devastated. He thought that he could not face his fans in Bangladesh and I had to convince him that his defeat would make no difference. The government and the people of Bangladesh would welcome him nonetheless. He asked me: "Brother Reg, are you sure?" I replied, "You have my word for it."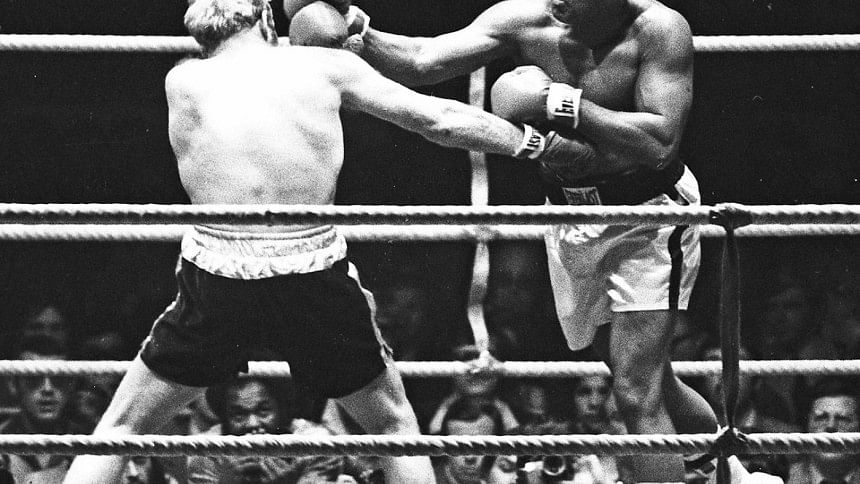 Full marks to President Ziaur Rahman and his officials. Ali, his wife Veronica and his entire entourage were state guests and treated like royalty. He was given the citizenship of Bangladesh and taken to all the important areas and sites of Bangladesh from the tea gardens of Sylhet to the tiger-infested Sundarbans and the Chittagong Hill Tracts and the fabulous sun-soaked beaches of Cox's Bazar. I, with my film crew, filmed Ali enjoying the sheer beauty of the country. He was brilliant, especially when speaking directly to camera. Ali was a natural communicator and I am glad that in spite of his serious health problems he still survives.
Bangladesh I Love You, when cut and edited, was screened in United Kingdom cinemas by Lord Grade's distribution company. It was greatly appreciated and well received. That was my small contribution to put Bangladesh on the world stage.
But all enterprises of this nature and magnitude are a team effort. There were many people, Bangladeshis, British and American who pitched in wholeheartedly. The New Zealand author and journalist Marc Alexander was the main anchor-man and my chief cameraman was Lewis "Rory" MacLeod, a Scotsman pure and unashamedly unpolluted.
What is seen on the screen is the final result of long planning, hard work, hard bargaining and absolute sincerity of purpose. I insisted that Bangla music be included as well as a traditional Bangladeshi Islamic marriage ceremony be filmed. The scene where the father of the bride bids farewell to his beloved daughter still brings tears to my eyes.
Normally 'firanghi' cameramen would not be allowed anywhere near a new Muslim bride of the upper Bangladeshi class. While I was directing the scene, "Rory" asked me: "Reg, can I continue shooting?"
I replied: "Rory, continue filming! You may not understand this but you are filming history."
Personally I feel it is a pity that the film has not been commercially released in Bangladesh. After almost 40 years the younger generation must be made to realise what immense opportunities have been missed.
(Reginald Massey, Fellow of the Royal Society of Arts and Freeman of the City of London, has written many books on South Asian subjects. His book SOUTH ASIA: Definitions and Clarifications is required reading in leading world universities. Massey wrote this article exclusively for this February 20, 2015issue of Wide Angle)