The Good Muslim: A Post-Liberation War Bangladesh
Tahmima Anam, ISBN: 9781921758287, Harper Collins, 2011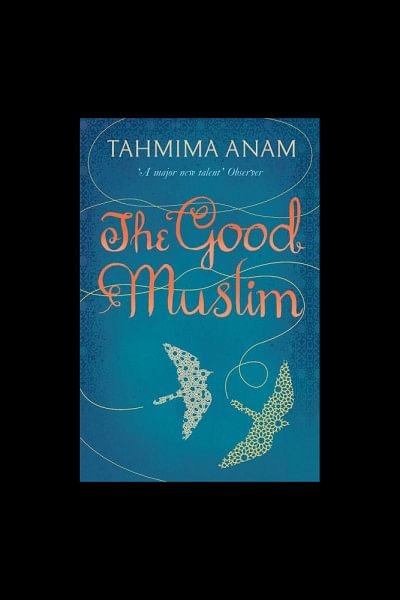 "A novel asserts nothing; it provides a framework for thinking about things." said Martin Amis, a British writer, in an interview with Rachel Cooke published in The Observer of 1 October 2006. Shortlisted for the 2013 DSC Prize for South Asian Literature and long listed for the 2011 Man Asian Prize, the Bangladeshi-British writer Tahmima Anam's The Good Muslim (2011) provides the framework that Amis articulates in order to muse on the national narratives of post-liberation war Bangladesh, interweaving the personal and family chronicle with the national. In that, the novel brings to fore the appeal of Islam in the political life of Bangladesh and in the formation of national identity. It unearths some less discussed and often neglected issues like the true meaning of freedom, rehabilitation of women raped and abused during war, trial of war criminals, war babies and marginalization of Hill tribes. It further focuses on how women face cultural restrictions of a diverse nature and how some of them openly and radically contest and sometimes rise above the age-old generalizations about the rights and struggles of women in Bangladesh.
Moving between 1970s and 1980s, The Good Muslim showcases how post-war Bangladesh has deviated from its pre-war ideals – equity, justice and freedom for all the people irrespective of class, race, gender, ethnicity and religion. In doing so, the novel unveils atrocities that are still taking place in the life of the tribal people who were "there before anyone else, before maps and Pakistan and the war" (254). It critiques defilement of Hill tribes and forests: "We raze their villages and let the army rape their women. We take their forests and smoke them out of their villages. This is no kind of freedom" (156). Here, the political agenda and indirect attempt to rewrite history get revealed by unnaming city streets, turning 'Paltan Maidan' – the historically sacred site of Bangladesh – into an amusement park. The question of the possibility of islamization of the country has been reflected through the presence of an unnamed Dictator who says "Allah between every other word" (119) and endeavors "to change the name of the country to the Islamic Republic of Bangladesh" (42). On the anniversary of the Independence Day in 1984, he says nothing about the massacre of the liberation war. Rather, he expresses his eagerness "to befriend the old enemy" (42) and praises the significance of regional unity.
Sohail's becoming a charismatic leader of a puritanical and proselytizing branch of reformist Islam, Tablighi Jamat and his succeeding link with international religious fundamentalists justified through frequent visits from Muslims from France, South Africa, Italy and Cuba embody the rise of religious radicalism in the country. In an interview with Zia Us Salam published in The Hindu Sunday Magazine of 8 May 2011, Anam declares Sohail as representative of a big resurgence of religion in the political life of Bangladesh. The clash between secularism and fundamentalism becomes intensified when the progressive social activist Maya who writes for opposition newspapers and participates in the larger political movement for the prosecution of war criminals is arrested not because she tries to kidnap her nephew Zaid but because "the Dictator has been trying to cosy up to them [the mullahs], so he's taken against" (285) her.
Haunted by memories of human tragedy in the war, his failure to help one of its female victims and having killed an innocent old man, Sohail shuns his pre-war secular ideals and his early anger "at a religion that could be so easily turned to cruelty" (158). His close-mindedness makes him believe that religion is the only way he can redeem the past and salvage himself. He is so immersed in his ideas that he becomes indifferent to his ailing mother and to the suffering of his six-year-old son, Zaid. On the contrary, Maya who equates Islam with backwardness, anti-politics and close-mindedness responds differently to the "disappointing ordinariness of freedom" (174). She becomes a doctor to help women and counter patriarchal superstitions and customs revolving around pregnancy and childbirth. Departing home in frustration, she works as an itinerant doctor in a village in Rajshahi where she experiences how her friend Nazia is accused of adultery by her frustrated husband for procreating a baby with Down's syndrome. Not knowing it as a biological defect, the villagers decree a Fatwa of one hundred and one lashes for Nazia. At the Rehabilitation Centre when Maya performs abortions on some of thousands of female rape victims, she is caught up in a complex feeling of guilt. She reassures the victimized women that "their lives would soon return to normal, that they would go home and their families would embrace them as heroes of the war. She said this to their faces every day knowing it was a lie, and they listened silently, staring into their laps, willing it to be true" (69). She finds that women remain wrapped in the shroud of shame and get persecuted even after committing no crimes. Besides, stories of raped and abused women are either marginalized or erased in search for a clean, linear history. She reasons that the attempt to deal with the rape victims erases what really happened to them and effaces the trauma they underwent.
Unlike other rape victims, Piya rises out of victimology refusing to get rid of the enemy seed. She denies remaining as a passive victim. Her decision to retain the child born out of many rapes challenges women's vulnerability and patriarchal restrictions that confine her to the standing of a criminal albeit having no fault of her own. The novel, thus, offers a complex portrayal of women. On the one hand, some of them like Nazia reinforce the stereotypical victimhood of women in an overarching religious patriarchy, while on the other, women like Maya and Piya speak up and boldly face their culturally backward society indicating that Bangladeshi women are learning to assert themselves and to transcend the patriarchal binarist paradigm.    
The reviewer is Lecturer in the Department of English, Varendra University, Rajshahi.