REVIEW: SHORT STORY OF THE MONTH
A hope grows in "Borderland"
In this new monthly series, we review short stories that deserve to be rediscovered and appreciated.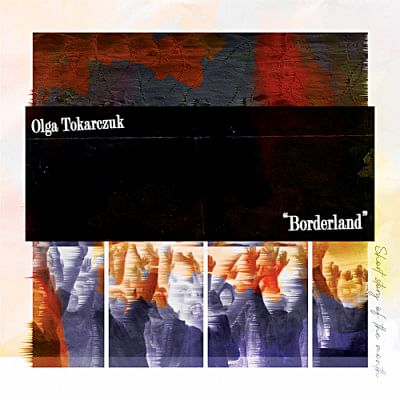 I discovered Olga Tokarczuk in 2018 after having lapped up the contents of Flights (Fitzcarraldo Editions, 2017), a novel, written in fragments, that invites obsessive reading, winning Tokarczuk and her brilliant translator Jennifer Croft no less than the Man Booker International prize that same year. Later in 2019 the Polish author became a Nobel laureate, and the book caused quite the stir. However, my late-night research on the author led me to this strange little story about a post-apocalyptic world—"Borderland".
Tokarczuk typically does not write speculative fiction; Flights was half-novel, half-travelogue written in a constellation of fragments, and Drive Your Plow Over the Bones of the Dead (Fitzcarraldo Editions, 2018) was a straight up thriller. Here we are, though, at a certain "Borderland" where all the writing tools are from a time "before", many can no longer be used, and a lot of the paper has caught mildew from the moisture discovered in their storages. Whose storages? Some celibate monks, almost childlike, who had never seen a woman until the arrival of "Christopher".
Their spokesperson is an unnamed narrator-monk—the only person entrusted with the responsibility of writing. Reading about this strange Borderland makes one shudder. The narrator describes many of our everyday objects: the lightbulb, printed paper, paper fan, and others, but their description is alien. This population no longer knows how to use these artifacts; they are living in an insular garrison surrounded by a river, with only 12 books in their library. Somehow the guns have survived. After all, it is the responsibility of these monks to protect "civilisation" from the "barbarians".
"Christopher" refuses to go by this holy name bestowed upon her, and insists that they call her Udina, her real, barbarian name. The children she brings along, however, are named Peter and Paul. In a holy man's world, everybody ought to have a biblical, masculine name irrespective of gender. The three bring new knowledge and customs to the Borderland, even friendship and love. They bring a semblance of normalcy in an orderly, lifeless world. Hope, too, perhaps.
Throughout the narrative, there is a pervasive sense of loss. It is a lot like what we are going through right now, in 2021, with a deadly pandemic ravaging our lives. "Something strange has happened to our world now—it's like it's broken, like it's lost its freshness. Like it's rotted". We too had a time before, and we too will have a time after. "Borderland" weaves a vivid standard of hope, with colourful thread, dyes of different types, and Udina's fresh perspective of life.
After all this ends, we too deserve a bit of hope.
Olga Tokarczuk's "Borderland", translated from the Polish by Jennifer Croft, can be found on the Granta magazine website.
Qazi Mustabeen Noor is a lecturer at the Department of English and Humanities, University of Liberal Arts Bangladesh (ULAB).