Books to read if you miss travelling this summer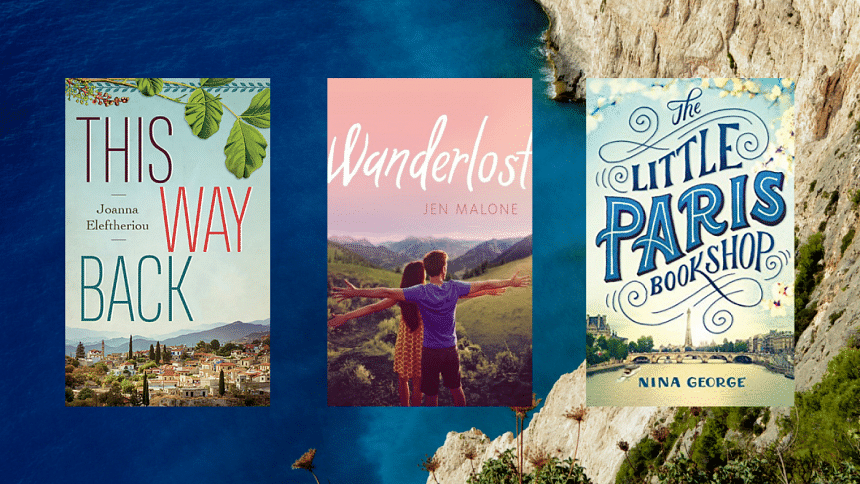 I know it's hard when you want to travel, but life, owing in no small part to COVID-19, has other plans. If you are anything like me, then you are probably avoiding spending too much time watching the news right now. One way I found to cope with these strange times is to escape into books, especially those that transport me to wonderful locations. Here are five such books to read if you miss travelling.
This Way Back

Joanna Eleftheriou  

West Virginia University Press, 2020
Memoirist Joanna Eleftheriou spent her life traveling between the mountain village in Cyprus where her father was from and in Queens, New York, where she went to high school. This Way Back is about the challenge of creating a sense of identity when you're from a place that has an identity crisis of its own: in 1974, following a Turkish invasion, Cyprus was partitioned, with its Greek population confined to the island's southern portion and its Turkish population to the north.
The author's essays illuminate life at crossroads, handling respect for the bonds of family in comparison to living for oneself. Though she felt a deep connection to Cyprus, the land where Eleftheriou's father was born and chose to die, its traditions made her feel like a stranger in her own childhood home. The book expands upon the beauty of the island and its culture. Eleftheriou describes how the smell of jasmine from the trellis in her father's garden "would welcome summer visitors with its sweetness, and at night, bid them goodbye." Alongside such sweet passages, she also acknowledges the inevitable bitterness that marred the island. She recalls Cyprus's first gay pride parade in 2014, where abuses were hurled by onlookers. This book made me want to go to Greece. It is a fascinating account of growing up between cultures and of grappling with queer identity in an orthodox family.
Wanderlost

Jen Malone
Harper Teen, 2016
Aubree is perfectly happy in boring Ohio for the summer, but her elder sister, Elizabeth, needs her help leading senior citizens on a bus through Europe. Jen Malone's young adult novel takes us through romantic European cities, and along the way, we see Aubree fall in love with the tour company owner's son, Sam.
Although romance is front and centre in the story, one of the main themes of this book is maturity and independence, in the context of becoming an adult. In the beginning, Aubree is inexperienced and nervous, but by the end she becomes more mature and capable, shaped by the experiences of her solo trip. Such transformation happens in every young adult's life, at one point or another. In stressing Aubree's personal growth, the author makes important the idea of getting out of one's comfort zone and exploring new situations, no matter how scary they may be at first. Despite the far-fetched plotline, it is a fun read, with lovable characters.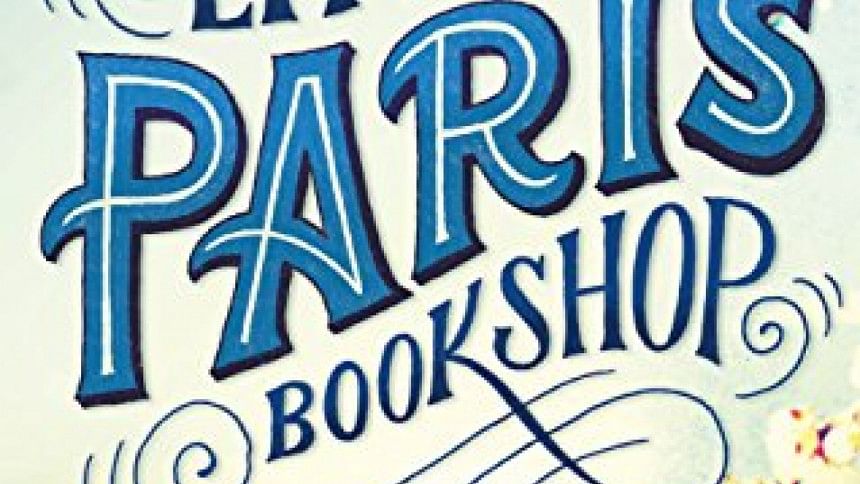 The Little Paris Bookshop

Nina George
Little, Brown, 2016
Jean Perdu, the protagonist in Nina George's The Little Paris Bookshop, runs a "literary apothecary", where books are prescribed for their ability to heal and cure readers of life's afflictions. No matter the ailment, Perdu can find novels that can ease the pain of each of his customers and provide them with some much-needed perspective. The novel is also filled with mouthwatering descriptions of French cuisine and the French countryside, in all its colour and splendour, during summertime, mixed with a sense of ennui for lost youth and love.
We follow Monsieur Perdu's voyage to the south of France as he tries to make peace with his lost love and past mistakes. The setting to the book is both full of magic and wonderfully quaint. Rich with charm in its prose, The Little Paris Bookshop is a homage to the art of reading, the unending joy of books, and the powerful effect that stories can have on people. If you have a love for all things French, such as passion, spontaneity, and new sparks of love, this book is for you.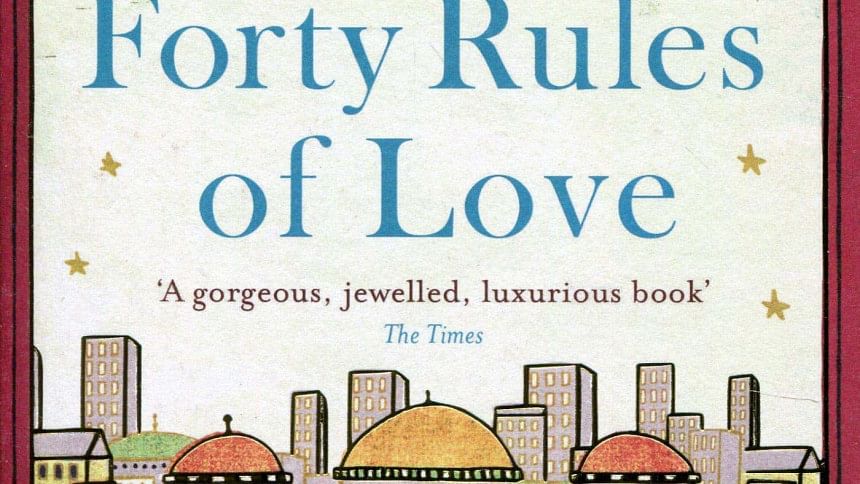 The Forty Rules of Love
Elif Shafak
Penguin Books, 2009
In Elif Shafak's novel there are a couple of storylines intertwined, one about the dissolution of a long marriage and the blossoming romance that's borne from it; and another about the love between Rumi, the 13th century Sufi mystic, and the wandering dervish, Shams of Tabriz, Rumi's spiritual instructor.
Interestingly, the novel is told through multiple narratives and is not just limited to the perspectives of Shams and Rumi. Viewpoints from the people around them, such as those of a drunkard, a beggar outside of a mosque, and a harlot who escapes the brothel to find God, are also woven in. In other words, Shafak gives voice to the outcasts of society, characters who are met with scorn and disgust. However, Shams treats even those deemed "the lowest" in society with warmth and kindness. The Forty Rules of Love will leave you musing on the beauty of Islam, a religion that above all else, encourages tolerance and peace—a message that can be easily lost when we think of the negative discourse that is perpetuated about the religion in Western media today. It is a beautifully crafted book, which also provides some wonderful "rules" to live by and inspires some wanderlust as we follow along with the characters on their journeys.
The Guernsey Literary and Potato Peel Pie Society
Mary Ann Shaffer & Annie Barrows
Dial Press, 2008
While London emerges from the Second World War, writer Juliet Ashton is looking for her next subject. An unexpected letter from a man living in Guernsey, one of the islands in the English Channel near the French coast, sets up a series of correspondence between Juliet and various members of a literary club called The Guernsey Literary and Potato Peel Pie Society. After exchanging a few letters, Juliet decides to head to the island to meet her new friends, where she falls in love with the place.
Through Juliet's correspondence, we learn a great deal about how the Second World War affected the Channel Islands, and Guernsey in particular. The islanders spend five years cut off from all news of the outside world, separated even from their children, who were evacuated. They face severe shortages of clothing, food, and firewood. Their pain is captured in snippets of memory scattered throughout their letters. Yet, interspersed with the pain is the balm of loyalty, friendship, and hope for a better future. Their story is captivating, and manages to impart a great deal of information about its historical setting. After reading this book, Guernsey will definitely be on your travel list. 
Shababa Iqbal is sub-editor, Arts & Entertainment and Star Youth, The Daily Star. Email: [email protected]