BNP MPs lambast 'extrajudicial killings' in JS, demand statement from home minister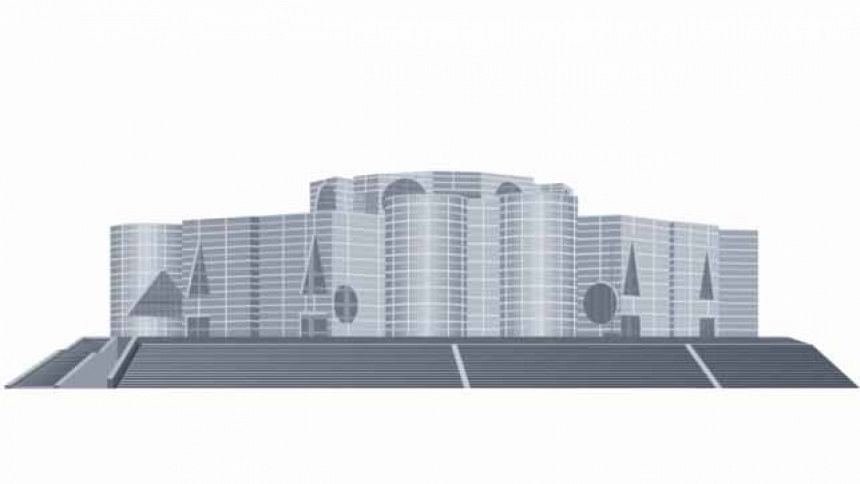 Two BNP lawmakers came down heavily on the government today in parliament, for what the MPs termed "ongoing extrajudicial killings", and demanded that the Home Minister give a statement in the House on whether the country's citizens would get equal scope to take shelter under the law.
BNP MP Harunur Rashid initiated the unscheduled discussion while speaking on a point of order.
He said people are being picked up and killed in the name of enforcement of the law, and drama is being staged later to justify those killings.
"And the unfortunate matter is that the government is giving certificates to those conducting the extrajudicial killings," he added.
The opposition MP from Chapainawabganj-3 said reports from different national and international human rights organisations have shown that some 3,000 extrajudicial killings took place in the country in the last 10-12 years.
"Those who lost their near and dear ones will not get the scope to take shelter under the country's existing law," he said.
He gave a brief explanation on several alleged extrajudicial killings that took place in his constituency.
Pointing to the much talked about killing of Major (retd) Sinha Md Rashed Khan in Cox's Bazar, Harun asked, "The inquiry is going on, the trial is going on, but will the families of the 3,000 other victims who have been killed by the law enforcement agencies not get justice?"
"Will we not the stand beside them?" he questioned.
He demanded a statement from the Home Minister in this regard.
Another BNP MP, Rumeen Farhana, said only one extrajudicial killing caught the eyes of everyone recently.
"More than one extrajudicial killing is taking place in the country every day. It is repeatedly claimed that these are isolated incidents -- none of these are isolated incidents," she said.
Rumeen, elected from reserved seats for women in parliament, said that the officer-in-charge of Teknaf Police Station, Pradeep Kumar Shaha, received the highest police award in 2019 and the reasons he got the medal are all related to extrajudicial killing.
"If any police officer gets the highest award for extrajudicial killing, then it would naturally encourage extrajudicial killings," she said.
Rummen Farhana said that the minister always denies that there is no extrajudicial killing in Bangladesh.
"When the State encourages for extrajudicial killing, it means that the judiciary has been destroyed, and people have lost their faith in the system," she said.
Jatiya Party MP Pir Fazlur Rahman from Sunamganj-4 said that no one can avoid responsibility for the extrajudicial killings.